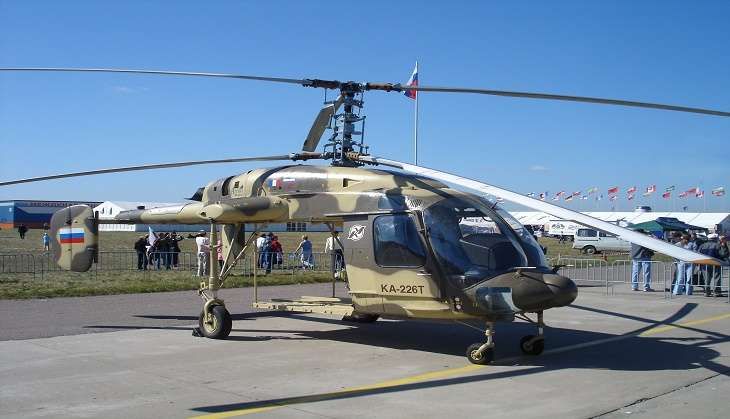 Hindustan Aeronautics Limited (HAL) will sign a deal with Russian Helicopters and Rostec Corporation on 15 October to manufacture Russian Kamov military helicopters.
The deal will be signed during Russian President Vladimir Putin's visit to India from 14 to 17 October to attend the 17th edition of the Indo-Russian summit and the Eighth BRICS summit.
As many as 30 collaboration proposals- including additional nuclear reactors and fifth generation fighter aircraft, satellite navigation, investment in the hydrocarbon sector- are in the pipeline, which could be taken up at the summit in Goa on Saturday.
Russia and India had agreed to jointly produce about 200 Ka-226T helicopters to replace Cheetah and Chetak choppers under 'Make in India' initiative of Prime Minister Narendra Modi's, who had signed an agreement in this regard during his visit to Moscow in December 2015.
--ANI