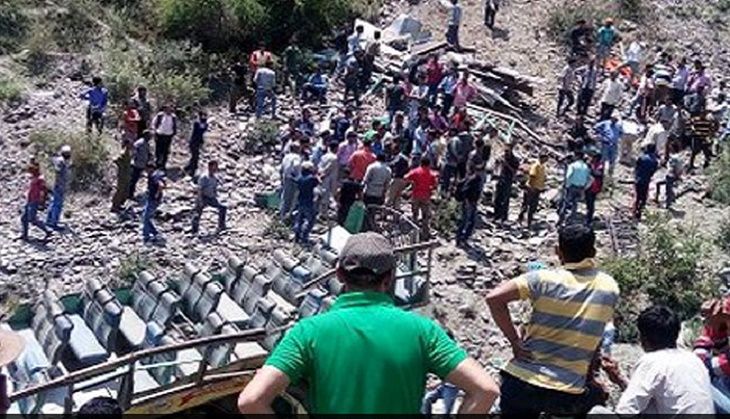 At least 22 people were killed in two separate road accidents in Himachal Pradesh, police said today.
According to a NDTV report, in both the accidents, the vehicles in which the victims were travelling fell into gorges.
Thirteen people were killed on late 20 May night, when a private vehicle fell into a gorge in Kinnaur district.
14 people were travelling in the Mahindra Bolero Camper vehicle when it fell into the gorge. The victims were returning from a marriage party, only one person survived in the accident as he had jumped out of the vehicle.
In another incident, a Himachal Road Transport Corporation (HRTC) bus with 29 passengers skidded off the road and fell into a in Shimla district, killing nine people and injuring 20 others.
The ill-fated bus was travelling from the state capital to Tharoch in Chopal. This was the second major accident in the state in less than 24 hours.