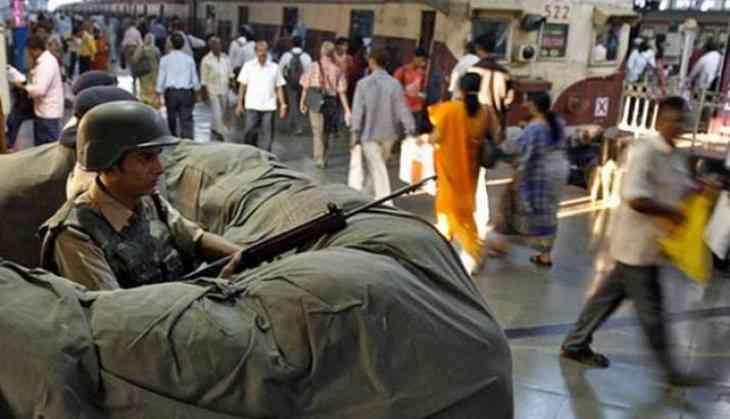 Security beefed-up in Mumbai hours after Indian Air Force (IAF) carried out air strike at the terror camps in Pakistan by crossing the Line of Control (LoC) on Tuesday early morning.
Meanwhile, the Maharastra government has put Mumbai on high alert hours after the terror attack.
Mumbai Police have deployed extra forces at the critical and serious junctions in the city as precautions.
Also, the headquarter of the Western Naval Command in Mumbai is on high alert and all set to tackle any situation. On the other side, Anti-Terrorism Squad (ATS) will also deploy the extra special forces.
For security purpose, Mumbai police have deployed several police teams like the Quick Response Team (QRT), the State Reserve Police Force (SRPF) and the Bomb Detection and Disposal Squad (BDDS).
Also, Maharastra Chief Minister Devendra Fadnavis told the state legislature that security has been tightened across the city and appealed to people not to panic.
Mumbai Police was informed by intelligence to be on high alert in the state. Therefore, the vigilance and CCTV surveillance has been increased on the various public places like railway stations, airport and other important locations.
Also, the security has been beefed up at along the coast and Western Naval Command (WNC) of the Indian Navy too alerted.
This comes hours after India carried out airstrikes at a Jaish-e-Mohammed camp in Balakot in Pakistan.
-With ANI inputs
Also read: Pulwama Revenge: IAF drops 1000 kg bombs on Jaish terror camps across LoC