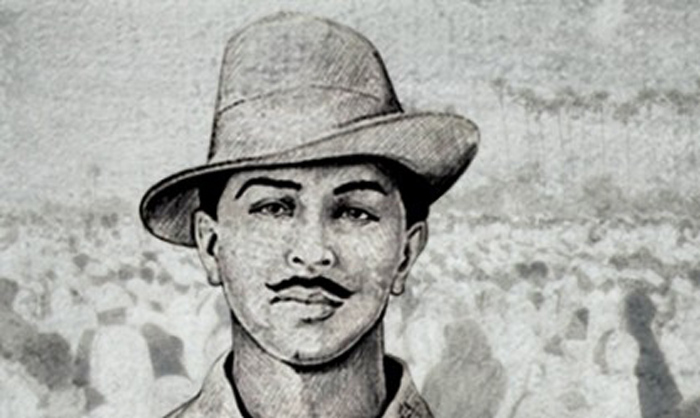 Freedom fighter Bhagat Singh was hanged on 23 March, 1931 after being convicted in the John Saunders murder case.
On the 85th death anniversary of the revolutionary, here's a look at a letter written by a young Bhagat Singh, explaining why he chose atheism. Bhagat Singh penned the letter, titled Why I am an Atheist (Main Nastik Kyon Hoon), in response to fellow freedom fighter Baba Randhir Singh trying to convince him about the existence of God
Why I am an atheist (Main nastik kyon hoon) The letter, originally written in Hindi, was published by 'the people' Lahore on September 27, 1931. Here are excerpts:
"I have never been able to understand how unfounded, baseless pride or empty vanity can hinder a person from believing in God. I may refuse to acknowledge the greatness of a really great person only when I have got fame without doing any serious efforts or when I lack the superior mental powers necessary to become great."
"It is easy to understand but how is it possible that a believer can turn into a non-believer because of his vanity? Only two things are possible: either a man deems himself to be in possession of Godly qualities, or he goes a step further and declares himself to be a god. In both these states of mind he cannot be an atheist in the true sense of the word. In the first case, it is not an outright rejection of God's existence; in the other, he is affirming the existence of some kind of supernatural power responsible for the working of universe.

"It does not harm our argument whether he claims to be a god or considers God to be a reality in existence above his own being. The real point, however, is that in both cases he is a theist, a believer. He is not an atheist. I want to bring home this point to you. I am not one of these two creeds. I totally reject the existence of an Omnipresent, all powerful, all knowing God.'

"Here I wish to emphasise that I am not an atheist for the reason that I am arrogant or proud or vain; nor am I a demi-god, nor a prophet; no, nor am I God myself."

"My friends say that after Delhi bombing and Lahore Conspiracy Case, I rocketed to fame and that this fact has turned my head. Let us discuss why this allegation is incorrect. I did not give up my belief in God after these incidents. I was an atheist even when I was an unknown figure."

"In the Non-cooperation days, I got admission to the National College. During my stay in this college, I began thinking over all the religious polemics such that I grew sceptical about the existence of God. In spite of this fact I can say that my belief in God was firm and strong. I grew a beard and 'Kais' (long head of hair as a Sikh religious custom). In spite of this I could not convince myself of the efficacy of Sikh religion or any religion at all, for that matter. But I had an unswerving, unwavering belief in God.''

"My previous beliefs and convictions underwent a radical change. The romance of militancy dominated our predecessors; now serious ideas ousted this way of thinking. No more mysticism! No more blind faith! Now realism was our mode of thinking. At times of terrible necessity, we can resort to extreme methods, but violence produces opposite results in mass movements. I have talked much about our methods. The most important thing was a clear conception of our ideology for which we were waging a long struggle."

"I studied Bakunin, the anarchist leader. I read a few books of Marx, the father of Communism. I also read Lenin and Trotsky and many other writers who successfully carried out revolutions in their countries. All of them were atheists. The ideas contained in Bakunin's 'God and State' seem inconclusive, but it is an interesting book."

"After that I came across a book 'Common Sense' by Nirlamba Swami. His point of view was a sort of mystical atheism. I developed more interest in this subject. By the end of 1926, I was convinced that the belief in an Almighty, Supreme Being who created, guided and controlled the universe had no sound foundations. I began discussions on this subject with my friends. I had openly declared myself an atheist."