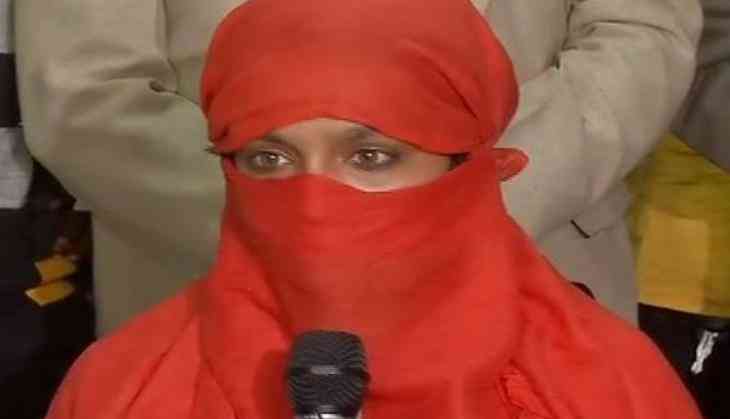 Hemant Katare case: Victim says she was blackmailed
The alleged rape victim, who was shut behind the bars for allegedly blackmailing and extorting money from Congress MLA Hemant Katare, made shocking revelations on Wednesday after getting released on bail.
The 20-year-old journalism student alleged that she was blackmailed by Katare as well as the Crime branch ASP, Rashmi Mishra, against speaking to media about being raped by him.
Addressing a pressing conference, the alleged victim denied the charges on which she was arrested.
"I did not blackmail him. In fact, I was the one who was blackmailed," she said, adding that Katare had blackmailed to kill her and her family based on the pictures and videos he had made of her.
As per the victim, the incident took place at Jhoona Gym, where she was called by Katare for a meeting regarding an event invitation.
"We had a students' organisation 'Youth Maange Azaadi' where leaders of opposition had been invited for participation to an event marked as a fight against the government regarding unemployment, corruption, discrimination, etc. It is through this that I first came in contact with him," she said.
The victim further alleged that Katare hatched a conspiracy with Crime branch, where she was taken and made to say in a video that Katare is innocent. She was also made to sign an affidavit.
"ASP Rashmi Mishra asked me if I was exploited by Hemant Hatare. When I said yes she said 'I will help but don't say anything outside, don't interact with media'," she added.
The victim also alleged that Katare offered her money through a person, to stay silent.
An FIR was registered against the Congress MLA after the detained victim wrote to jail's Deputy Inspector General of Police (DIG) alleging that Katare had raped her.
-ANI