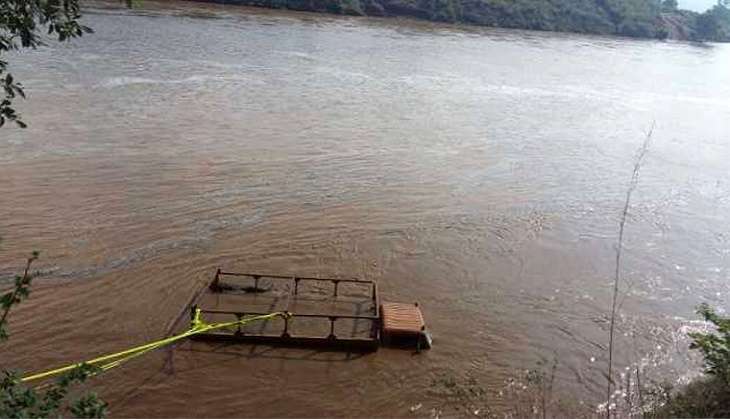 As heavy and incessant rains continue to lash Andhra Pradesh, the death toll in rain-related incidents in Andhra Pradesh increased to nine with four more deaths reported on 23 September.
One death was reported from Guntur, where a person got washed away in the flood water, while three persons were killed in Visakhapatnam district, where one died in house collapse whereas two others got washed away in a flood, according to a PTI report.
In all, six persons have died so far in Guntur district and three others killed in Visakhapatnam.
Five persons were on 22 September killed in separate rain-related incidents in Guntur. Heavy rains continued in Palnadu area of Guntur district apart from East Godavari, Prakasam, Visakhapatnam and Krishna districts.
Very heavy rainfall under the influence of a low-pressure area over the Bay of Bengal had on 22 September left Palnadu region in Guntur battered and rail and road transport disrupted due to flooding.
Three teams of NDRF have been deployed for rescue and relief operation. This was the second time in less than a fortnight that Palnadu witnessed very heavy downpour which threw normal life out of gear.
Many passenger trains were cancelled on Nadikudi-Guntur section, while express trains from Secunderabad, which normally pass through Guntur, were diverted as the rail tracks near Piduguralla were inundated.
The rivulets in Guntur district were in spate, inundating housing colonies in Sattenapalli town and nearby villages. Deputy Chief Minister (Home and Disaster Management) N China Rajappa and Agriculture Minister P Pulla Rao had on 22 September rushed to Guntur district to oversee the rescue and relief operations.
-With PTI inputs