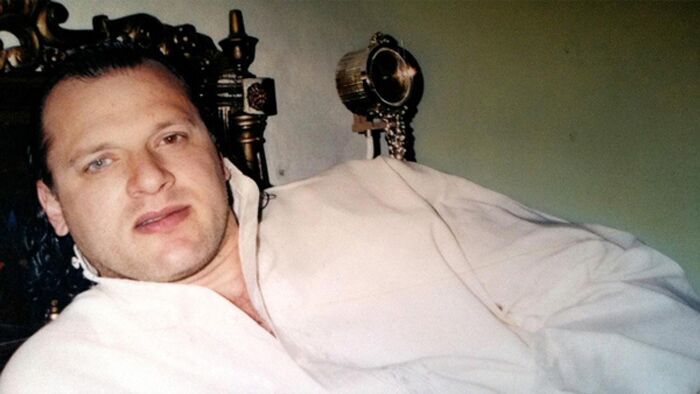 The cross examination of 26/11 Mumbai terror attack suspect-turned-approver David Coleman Headley continued for the third day on 25 March.
Headley told the Mumbai Sessions Court - via video conferencing - that he had developed "hatred for India" ever since Indian planes bombed his school in Pakistan in December 1971. He said it had led him to join the terror outfit, Lashkar-e-Taiba. ""My school was destroyed and the people who worked there died. I joined LeT to avenge those bombings on my school," Headley said.
He also said that the NIA did not suggest that he take Ishrat Jahan's name.Special Public Prosecutor in the Mumbai terror attacks case, Ujjwal Nikam, Headley was of the opinion that the 26/11 attackers should have been awarded the highest military award Nishan-e-Haider by the Pakistan Government.Nikam told media that, "The facts that he has disclosed that Headley was of the opinion that the attackers of 26/11 should have been awarded the highest military award that is Hyder-e Pakistan , Nishan-e-Haider by the Government of Pakistan and that is what he told to Dr. Rana."
On the first day of his cross-examination, he revealed that his associate, Tahawwur Rana was aware that he was an LeT operative.
The 55-year-old has made a number of revelations during his cross-examination - conducted by Abdul Wahab Khan, the lawyer of Abu Jundal, an alleged key plotter of the 2008 Mumbai terror attacks. Here's a look at his statements so far:
On the 26/11 attacks
On 24 March he admitted he was paid by Pakistan's ISI to carry out a recce of targets ahead of the 26/11 Mumbai terror attacks. He said he spent about Rs 1 lakh to conduct a recce of National Defence College, Chabad House and other areas. He added that the money had been paid to him by Illyas Kashmiri, a senior al-Qaeda operative.
On the Shiv Sena
Headley said he was trying to organise a fund raising programme for Shiv Sena in the US. He also said he wanted to invite Bal Thackeray to the US and that he was in touch with Rajaram Rege. He was willing to invite other Shiv Sena leaders after being told that Bal Thackeray was unwell.
"I believe an attempt was made on the life of the Shiv Sena chief... The man who made the attempt had escaped from police custody"
On his family
He said his father was a retired Director General with Pakistan Radio, who knew of and objected to Headley's association with the LeT. He also said his brother and a few other relatives were in the Pakistan establishment.
Headley revealed that when his father died on 25 December 2008, the then Pakistan Prime Minister Yousaf Raza Gillani had visited their house.
He said he was arrested in Pakistan once over a case registered by Fazia, his ex-wife.
On his current jail term
Headley, who is serving a 35-year prison term in the US, has said that the location of the US prison where he is lodged can't be disclosed and added that he is not living a luxurious life in jail.
- With agency inputs