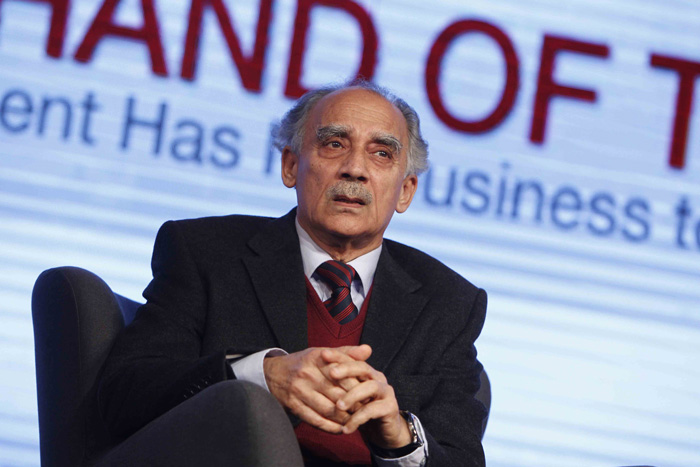 Senior journalist Arun Shourie utilised a book launch in New Delhi to slam the Modi government on 26 October.
The BJP leader, who was Minister of Disinvestment, Communication and Information Technology in the Vajpayee government from 1998-2004, said the policies of the NDA government were almost identical to that of the UPA.
Here are the reasons Shourie maintained for his dissatisfaction with the government:
Policy: "People have started recalling the days of Manmohan Singh. The way to characterise policies of the government is Congress plus a cow. The policies are the same."
Delayed reforms: "If you see impediments that were there in tax administration, virtually no change... Banking reform has been delayed by year and a half for no reason."
Fascination with hype: "There is clearer belief (in the present dispensation) that managing the economy means managing the headlines and this is not really going to work."
Weak PMO: "I feel there was never a weaker a PMO as now. There has never been as great a centralisation of functions, not power, of functions in PMO as now. ...If fellows don't have domain expertise, that Brajesh Mishra had, L K Jha had, all these principal secretaries had, then things get stuck."
Shourie's scathing criticism came at the launch of Business Standard Editor-in-Chief TN Ninan's book Turn of The Tortoise.