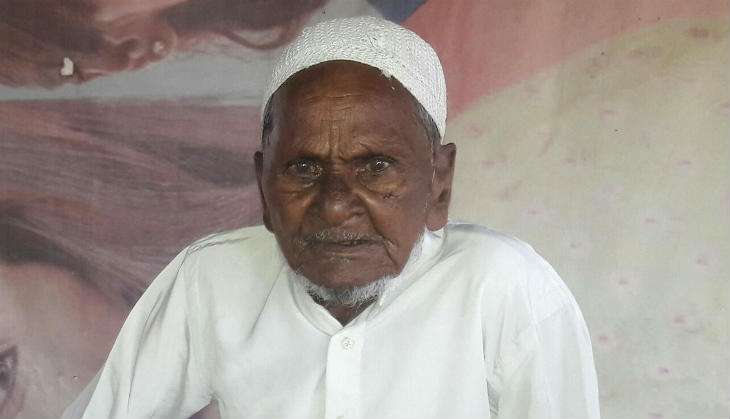 Mohammad Hashim Ansari, 96, the oldest litigant in Ram Janmabhoomi-Babri Masjid dispute, passed away in Ayodhya at 5:30am on Wednesday, 20 June, after prolonged illness.
Ansari, who was battling health issues for the last few years, was admitted to the KGMU Hospital in Lucknow after he complained of chest pain earlier this week.
Ansari, who has been fighting the case in favour of the Babri Masjid since 1959, was unhappy about the politicisation of the case. He also expressed his objection after Uttar Pradesh Minority Affairs Minister Azam Khan accused him of cheating Muslims.
Ansari's house was gutted in riots that were sparked over the disputed structure on 6 December 1992 when several 'Hindu karsevaks' traveled across the country and destroyed the Masjid structure. The demolition led to massive Hindu-Muslim riots across the country, claiming hundreds of lives.