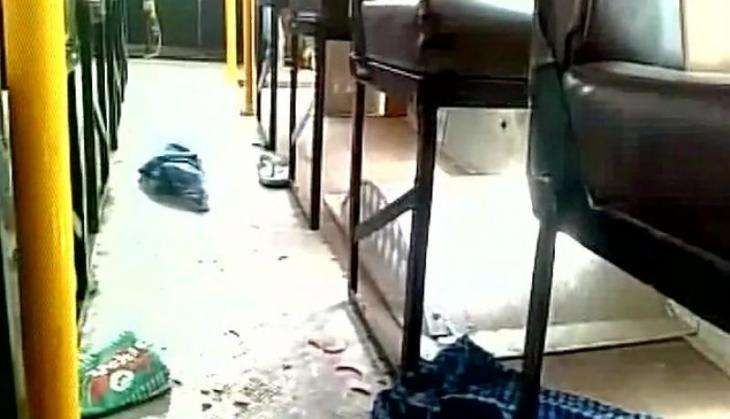 Two people were injured in an explosion in a private bus on Bhuna road in Fatehabad, Haryana on 7 June.
The explosion took place at around 11am near Bhuna when the vehicle was on its way from Jakhal to Fatehabad. Panic-stricken passengers jumped off to save themselves.
"Two persons including a woman have been injured in the explosion," Fatehabad SP, OP Narwal said, adding that they have been taken to Fatehabad hospital. They have been identified as Bhagirath Luhar and his wife Raj Bala of Kanoh village.
The incident comes two weeks after a low-intensity blast took place in a state-run bus near Pipli in Kurukshetra, leaving 12 passengers injured.
Forensic experts have been summoned to the spot. When asked if the explosion bore any similarity to the earlier incident, the Fatehabad SP said, "At this stage, we cannot comment on that. Investigations are on."
He said that according to preliminary accounts gathered from the spot, a passenger was carrying a chemical powder which caught fire. "It could be possible that some farmer was carrying the chemical powder, which is used in agricultural fields to scare away birds by causing an explosion," Narwal said.
The SP said that no passenger had come forward to claim the chemical substance yet.
--With PTI inputs