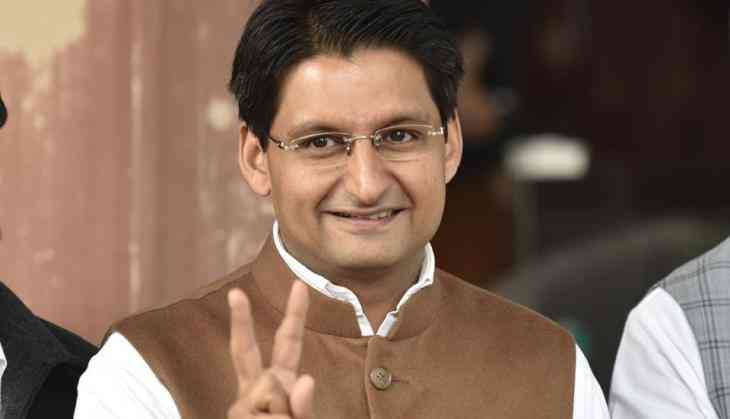 On polling day in Haryana, Congress leader Deepender Singh Hooda embraced cricket match simile to claim that Congress party will win Haryana Assembly Elections 2019. "Cricket matches are also won in the last over, Congress will similarly win the election," Deepender Singh Hooda claimed.
Deepender Hooda was seen as trying to motivate his supporters who felt ditched by the party leadership for failing to raise the local issues appropriately. Many political commentators have expressed a lack of planning and strategy on Congress part which was seen neck-deep in mudslinging in the party itself and the central leadership's failure to effectively control the disgruntled leaders at the local level.
Deepender Singh Hooda's statement near the polling booth in Rohtak could invite ire of Election Commission as he made political statements against BJP in Haryana which could be termed as influencing the voters and fall in the category of "violation of code-of-conduct" suggest political commentators.
Polling percentage till noon has not been impressive in Haryana and Maharashtra.
Altogether 17.5 per cent voters exercised their franchise in the first five hours in Maharashtra and Haryana, after polling began at 7 am on Monday, officials said.
Also Read: Haryana Assembly Elections 2019: CM Manohar Lal Khattar rides cycle to cast his vote at Karnal