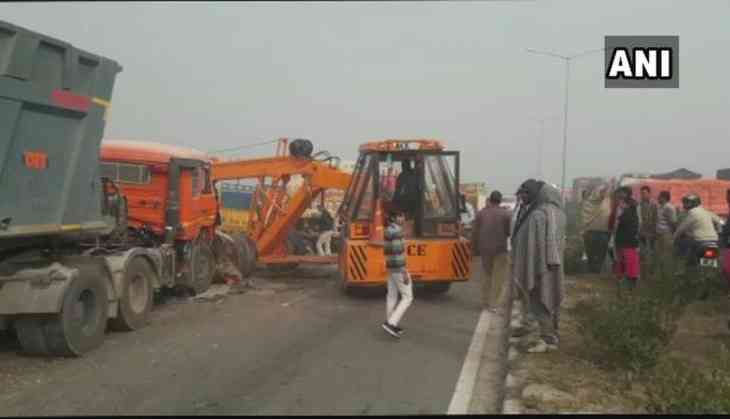 Accident on Rohtak-Rewari highway
As the dense fog has covered the Delhi-NCR and most part of North India, 7 people were killed due to low visibility and foggy conditions on Rohtak-Rewari highway.
The temperature in Delhi fell to 3.6 degree Celsius and the visibility today fell to less than 50 meters, and on the highways it became a menace to drive the vehicles due to the cover of thick fog.
News agency ANI tweeted saying, "7 killed in 50 vehicle pileup on Rohtak-Rewari highway due to dense fog conditions."
More than 50 vehicles have collided over low visibility and a traffic ruckus has been crafted on the highway of Rohtak-Rewari. The temperature had dipped to 0 degress in Haryana's Karnal district and 1.6 in Gurgaon.
This is a developing story and will be updated as more information comes in.
Also read: Congress allots cabinet ministry in Rajasthan with a touch of 2019 polls; lone ally RLD gets place
#Haryana: 7 killed in 50 vehicle pileup on Rohtak-Rewari highway due to dense fog conditions pic.twitter.com/3Wq7AjBWf9

— ANI (@ANI) December 24, 2018