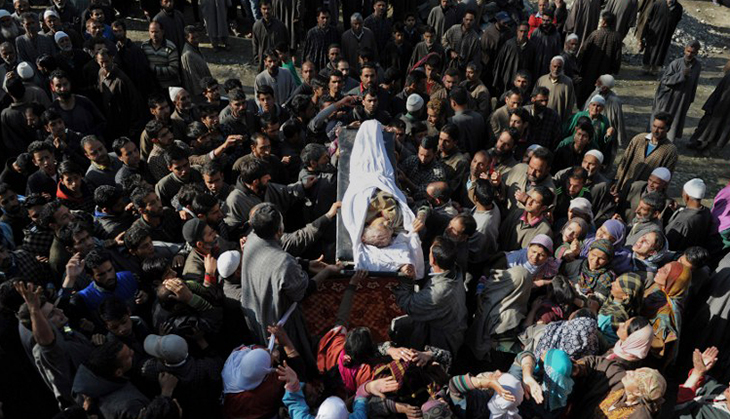 The girl whose complaint of molestation on 12 April led to violent protests and firing by the Army in Handwara, Kashmir, recorded her statement before the chief judicial magistrate of the town on Saturday and said once again that she had not been molested by anyone from the Army.
The girl had earlier recorded a video statement at the police station, saying exactly the same thing.
A police statement said: "In her statement before the Judicial Magistrate she reveals that on 12-04-2-16, after school hours while proceeding to her home along with her friends she entered a public lavatory near main chowk Handwara for answering the call of nature. As soon as she came out of the lavatory, she was confronted, assaulted and dragged by two boys and her bag was snatched, among whom one boy was in school uniform."
The girl and her father were taken to the chief judicial magistrate after being ordered to do so by the Jammu and Kashmir high court on Saturday, which acted on a petition filed by the girl's mother, according to The Economic Times.
The petition sought the release of the girl, her father and her aunt, all of whom had been in police custody since 12 April, when violent protests broke out in Handwara based on a rumour that the girl had been molested by an Army man.
On Saturday, the girl's mother claimed that her daughter had been pressured into recording the statement at the police station on 13 April, in which she said that she had not been molested by an Army man.
The Army and police forces had fired on a violent crowd in Handwara on 12 April, killing three people. A day later in Kupwara, during protests against the firing at Handwara, another man was killed.