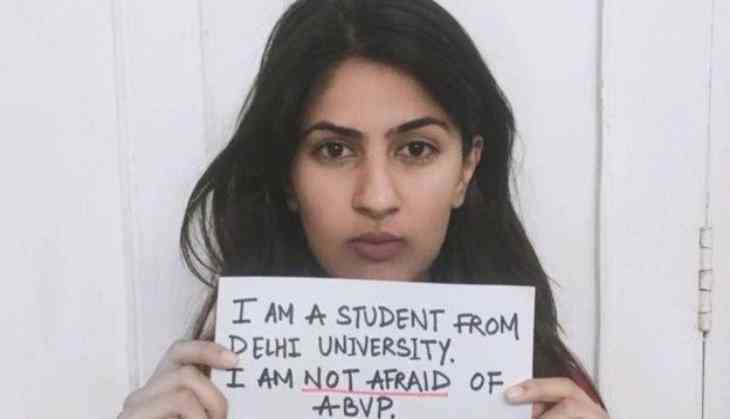 Delhi University student Gurmehar Kaur who rose to fame from the videos that she posted on social media on 13th October has been named in the 2017 list of Time Next Generation Leaders.
Interestingly, Kaur has been placed with the likes of Star Wars actor John Boyega, YouTube sensation Lilly Singh, and South African Comedian Trevor Noah in the list.
Few months ago, the twenty-year-old student Gurmehar Kaur found herself in the middle of a social media storm after she posted a picture protesting the ABVP attack on Ramjas College in late February.
After being on the receiving end of furious backlash from self-proclaimed 'nationalists', media figures, politicians, actors, and even sportspersons, Kaur was forced to retreat from the public domain.
Kaur, a student of Delhi's Lady Sri Ram College, and daughter of Captain Mandeep Singh, who died in the Kargil war, made a Facebook post in the wake of the Ramjas violence, with the hashtag #studentsagainstABVP.