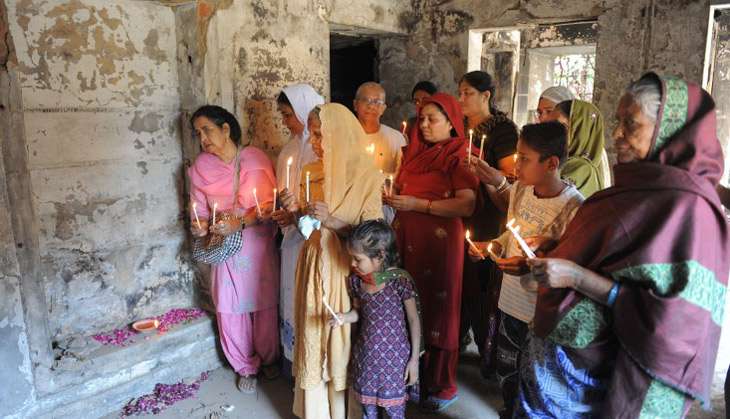 The court of special judge PB Desai will pronounce the quantum of sentence for 24 convicts in the Gulberg Society massacre in Ahmedabad today. Sixty-nine people, including former Congress lawmaker Ehsan Jafri, were killed in a mob attack on the building on 28 February, 2002, a day after a coach of the Sabarmati Express was burnt near Godhra train station, in which 58 kar sevaks returning from Ayodhya died.
On 2 June, the court had convicted 11 people for murder and other offences, while charging 13 others, including VHP leader Atul Vaidya, with lesser offences and acquitting 36 others, according to NDTV.
A prime accused in the case, Kailash Dhobi, who had been arrested in 2002 but jumped his temporary bail this February, surrendered before the court on 13 June.
The public prosecutor representing the Supreme Court appointed Special Investigation Team, RC Kodekar, had asked the court for the death sentence or jail term till death for all 24 convicts. He was backed by SM Vora, the victims' lawyer, who also sought maximum punishment for the accused, and argued that the sentencing for each offence should not run concurrently so that they spend their entire life in jail.
Abhay Bhardwaj, representing the accused, said that the incident was spontaneous and provoked.
About 400 people had attacked the Gulberg Society at the start of the 2002 Gujarat riots. Of the 66 accused named by the SIT in the case, nine are in jail, while others are out on bail.