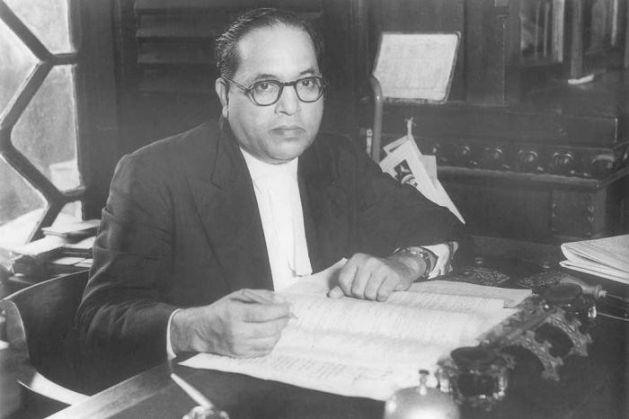 A school book on Dalit icon BR Ambedkar containing vows he prescribed during the mass conversion programme of 1956 has been withdrawn by the Gujarat government for not conforming to the prescribed format.
The book was introduced as reference reading material to students of class VI-VIII in government primary schools across the state.
It mentions 22 'vows' Ambedkar prescribed during the mass conversion programme held at Nagpur in 1956, wherein his followers shed Hinduism to embrace Buddhism, said P A Parmar, the writer of the book.
"The vows asked the converts not to believe in Hindu deities and not to follow various rituals of Hinduism," he said.
"We have decided to withdraw the book 'Rashtriya Mahapurush Bharat Ratna: Dr BR Ambedkar' as its publisher did not publish it as per our prescribed format," KD Kapadiya, Director of Scheduled Caste Welfare, Social Justice and Empowerment department told PTI.
Queried further about the format, Kapadiya said people were seized of the controversy. He said the publisher edited some portions of the book which was not in tune with the format prescribed by the government.
The book was distributed by the Social Justice department as a reading reference material to students of class VI-VIII to prepare them for a quiz on Ambedkar as part of his 125th birth anniversary celebrations. Parmar, however, said the vows in the book were added by the publisher and not by him.
"There is no dispute now as the government has recalled (copies of) the book. The 22 vows of Babasaheb (Ambedkar) were not included in the original book written by me, but were added later by the publisher," Parmar said.
"My only intention was to provide a good readable book that gives the best ideas of Babasaheb to our students," he added.
-PTI