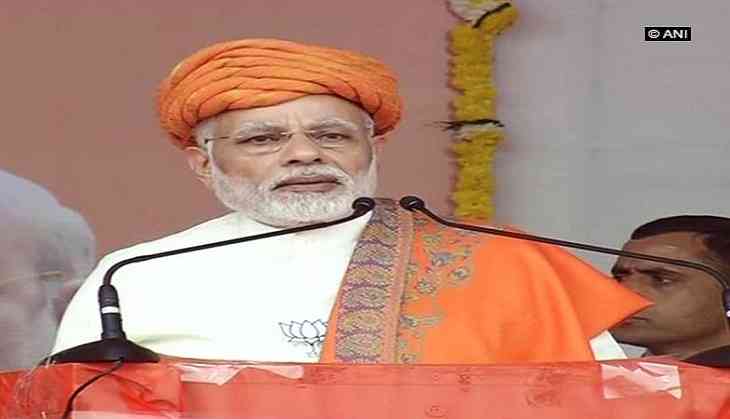 Prime Minister Narendra Modi on Friday said Gujarat knows the difference between the Bharatiya Janata Party (BJP) and the Congress.
Addressing a rally Prime Minister Modi said at a time of Gujarat floods it was the BJP which took up the relief work, while the Congress MLAs were relaxing in Bengaluru.
Addressing a crowd here, Prime Minister Modi said, "People of Patan and Banaskantha know the difference between Congress and BJP. When there were floods here Congress MLAs were relaxing in Bengaluru whereas BJP leaders were working with people, helping in relief operations."
"BJP leaders were providing flood relief whereas Congress leaders were relaxing in swimming pools in resorts in Bengaluru," he added.
Speaking about development by BJP in Gujarat, Prime Minister Modi said, "Earlier, people from here would have to travel a considerable distance to pray to Maa Narmada. Due to BJP, Narmada waters have come to this region."
The polling for the two-phase elections in the state will take place on December 9 and 14 and votes will be counted on December 18.
The Gujarat Assembly has 182 seats.
-ANI