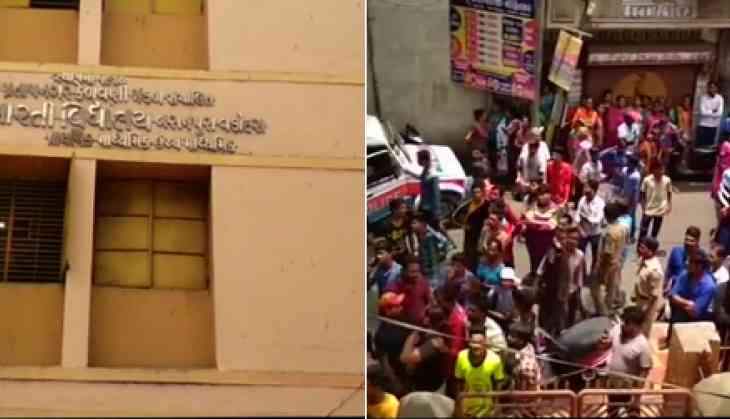 In a bone-chilling incident, a Class 9 student from a school in Gujarat's Vadodara was found dead in the washroom of the school this morning. The school kid was stabbed with a knife and was lying in a pool of blood. The case is a reminder of last year's murder of Pradyuman Thakur in Gurgaon's Ryan International.
Vadodara: Body of a class 9th student was found inside a school. More details awaited. #Gujarat pic.twitter.com/ZyqhCdzL1p

— ANI (@ANI) June 22, 2018
The 14-year-old boy was a student of Class 9. His body, bearing knife wounds in the stomach, was found in the school's washroom.
The body has been taken for postmortem examination.
Last year in Seotember, Class two Pradyuman Thakur was found outside the washroom of Ryan International school with his throat slit, in Gurgaon near Delhi. This brutal murder case had evoked widespread shock and outrage across the country, especially when investigation highlighted the lack of proper security at the school.
Central Bureau of Investigation, arrested a 16-year-old student of the same school in the killing of the kid. The teen is awaiting trial after Juvenile Justice Board decided that he would be treated as an adult.
Also read: Jharkhand: Shocking! Five woman activists allegedly gang-raped at gunpoint, filmed the incident; 9 detained