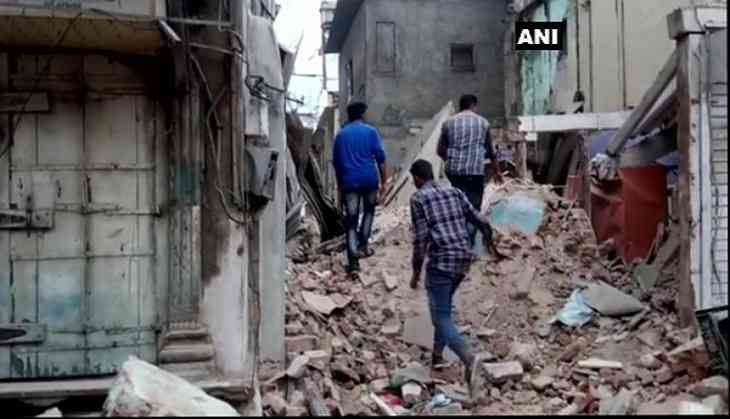 One person died after a three-storeyed building collapsed on Saturday morning in Vadodara, Gujarat. The building was located in Mandvi area of the city.
Five people from the same family were trapped in the rubble of the collapse, who were rescued later. However, one of them succumbed to the injuries.
In an identical accident in Ganeshganj area of Lucknow on August 3, a three-storeyed building collapsed on Friday morning, leaving one person dead and another injured. The front part of the decade-old house came down suddenly at a free-fall speed as the mother-daughter duo was drinking tea in the same room.
(ANI)