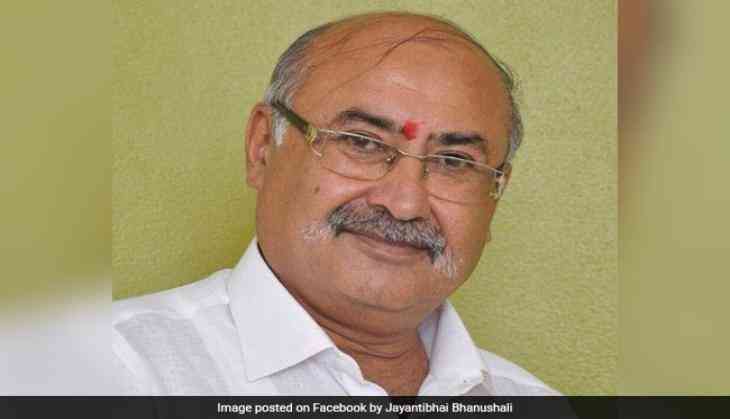 Gujarat BJP Vice President Jayanti Bhanushali, former MLA accused by a 21-year-old woman allegedly raping her, quits the party and called it a conspiracy. The 53-year-old BJP leader from Gujarat's Kutch district denied the rape allegation in his resignation letter sent to the state BJP president, Jitu Vaghani, and claimed it was a conspiracy to malign his image.
According to reports, a 21-year-old woman, a resident of Surat, submitted an application seeking registration of a rape case against Jayanti Bhanushali to the police commissioner's office on July 10.
However, no FIR has been logged in the case yet, said Surat police commissioner Satish Sharma.
"We have forwarded the application to Kapodra police station in the city for further action," he added.

Mr Vaghani today accepted the resignation, the BJP said in a statement. Jayanti Bhanushali had represented Abdasa Assembly constituency in Kutch from 2007 to 2012.
"It appears that this application (to police) is a conspiracy to malign my image. Baseless allegations have been made against me and my family. Till the time I am cleared of the charges, I urge the party to relieve me of my responsibilities," Jayanti Bhanushali said in the letter.
The woman alleged that BJP leader raped her on several occasions since last November after making a false promise of securing admission for her in a reputed fashion designing college. She also claimed that one of his assistants also shot a video of the act on a cell phone with the intention of blackmailing her, she alleged in her application.
Also read: Jagannath Rath Yatra 2018: 141st Rath Yatra starts in Ahmedabad; CM Vijay Rupani pulls chariot