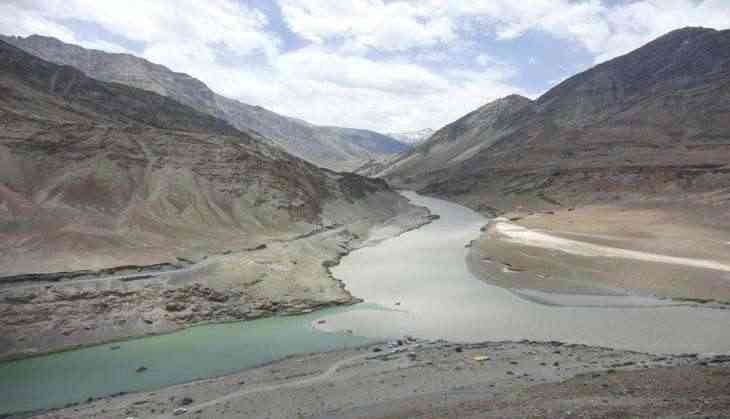 An average of 4.66 feet increase in ground water level has been registered in 16 out of the 21 non-desert districts of Rajasthan, with officials crediting the improvement to the state's water conservation and harvesting campaign.
The findings were made by an expert committee on ground water recharge, which assessed the impact of the first phase of the Mukhyamantri Jal Swavlamban Abhiyan (MJSA) which was launched in January 2016, chairperson of Rajasthan River Basin Authority, Sriram Vedire, said.
He said that as a result of the first phase which was implemented from January to June in 2016, ground water level increased, surface water enriched, dried up hand pumps got revived and crop area as well as green cover increased in the state.
The impact of the Abhiyan is visible now. There is increase of ground water level while new irrigation potential has been created and forestation increased as a result of the first phase of the Abhiyan, Vedire told PTI.
He said the assessment of the impact of the Abhiyan's second phase is going on in the field and its fourth phase will begin in September this year.
We have so far covered around 12,000 villages in three phases and close to 4000 additional villages will be covered in the fourth phase by the end of this year, he said.
16 out of 21 non-desert districts recorded rise in ground water level. The average rise was 4.66 feet. However, in rest five districts, there had been no rise in ground water level yet, decline in the rate of ground water depletion was recorded which indicates positive impact in these five districts too, the assessment report said.
The increase in the water level has been recorded in Ajmer, Baran, Bundi, Bhilwara, Banswara, Chittorgarh, Dungarpur, Jhalawar, Kota, Karauli, Pratapgarh, Rajsamand, Sawaimadhopur, Sirohi, Tonk and Udaipur.
In five districts of Alwar, Bharatpur, Dausa, Dholpur and Jaipur, extraction of water was more than water recharge.
It was also assessed that nearly 63 per cent of defunct or dried up hand pumps were revived in 2017 in MJSA area. Tube wells and open wells were also got recharged as a result of the MJSA.
Besides, increase in crop area and forestation was also recorded.
Plantation of around 28 lakh plants in the vicinity of micro water bodies created under MJSA helped enhancing green cover by 3,678 hectares.
About 3,678 hectare area has been added under green cover with plantation of more than 28 lakh saplings with five years maintenance plan through NREGS. For the first time, cluster of plants have been geo-tagged so their survival can be monitored, the report said.
The report also mentions an increase of crop area in 46,879 hectare in the state.
MJSA is a multi-stakeholder programme aimed at making villages self reliant in the context of mitigating basic water needs with emphasis on drinking, domestic and live stock water requirements.
Creation of water storage structures, revival of old structures, watershed development, water conservation and water harvesting related activities are carried out through convergence of schemes of various departments and works are implemented through people's participation.
(PTI)