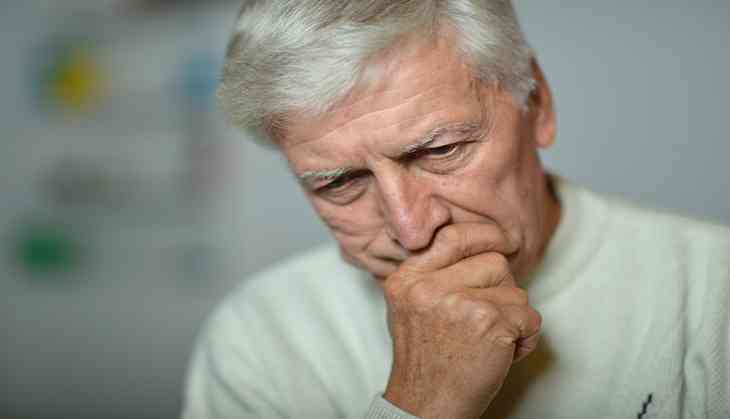 Grey hair may point to increased heart disease risk: Study (PTI)
Men with grey hair may be at an increased risk of developing heart disease, scientists have warned.

Atherosclerosis and hair greying share similar mechanisms such as impaired DNA repair, oxidative stress, inflammation, hormonal changes and senescence of functional cells, researchers said.

Researchers from Cairo University in Egypt studied about 545 adult men who underwent multi-slice computed tomography (CT) coronary angiography for suspected coronary artery disease.

Patients were divided into subgroups according to the presence or absence of coronary artery disease, and the amount of grey or white hair.

The amount of grey hair was graded using the hair whitening score: 1 - pure black hair, 2 - black more than white, 3 - black equals white, 4 - white more than black, and 5 - pure white.

Each patients' grade was determined by two independent observers. Data was collected on traditional cardiovascular risk factors including hypertension, diabetes, smoking, dyslipidaemia, and family history of coronary artery disease.

Researchers found that a high hair whitening score was linked to increased risk of coronary artery disease, independent of age and established cardiovascular risk factors.

Patients with coronary artery disease had a statistically significant higher hair whitening score and higher coronary artery calcification than those without coronary artery disease, researchers said.

In multivariate regression analysis, age, hair whitening score, hypertension and dyslipidaemia were independent predictors of the presence of atherosclerotic coronary artery disease. Only age was an independent predictor of hair whitening.

"Atherosclerosis and hair greying occur through similar biological pathways and the incidence of both increases with age," said Irini Samuel, a cardiologist at Cairo University.

"Our findings suggest that, irrespective of chronological age, hair greying indicates biological age and could be a warning sign of increased cardiovascular risk," Samuels said.
-PTI