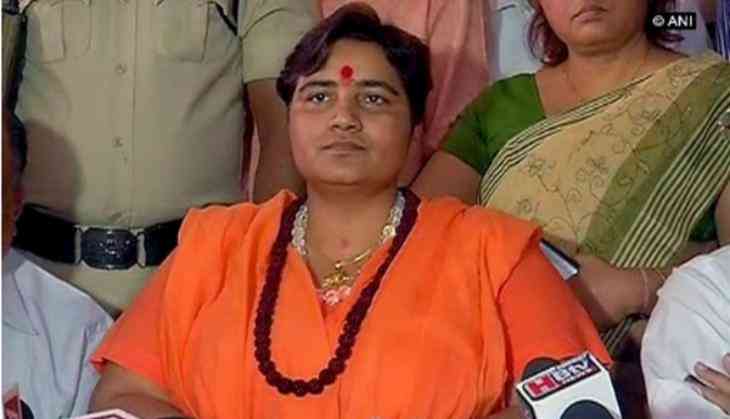 'Grave insult' to judiciary: Congress on Sadhvi Pragya bail (ANI)
Following Sadhvi Pragya Thakur's accusations of being a victim of Congress' conspiracy, the grand old party on Friday said that just because her 'masters' and her 'controllers' were telling her to make such statements she was insulting not only the party but the court too.
Calling it a 'grave insult' to the judiciary, Congress leader Abhishek Manu Singhvi said he had been in custody and behind bars because of court's orders and not because of anyone's conspiracy.
'This is a grave insult to the judiciary. I don't think she realizes that she has insulted the judiciary. She has been in custody and behind bars, because of court's orders. She has tried several petition and applications and to suggest that the government is changed, just because her masters and her controllers are telling her to make such statements, she is insulting not only the congress but the superior courts too,' he added.
Days after getting bail from the Bombay High Court, Thakur, accused of plotting the 2008 Malegaon blasts, has alleged that she was a victim of the Congress Government's conspiracy.
'I am a victim of Congress government's conspiracy, I suffered nine years of injustice,' Thakur said. Thakur criticized Congress leader P. Chidambaram for linking 'saffron' to terrorism.
'For misbeliever, 'saffron' is always linked to terrorism, because they are afraid of it. For the demon, saffron is the strongest weapon,' she added.
Thakur said she would undergo treatment and blamed the Mumbai Anti-Terrorist Squad (ATS) for her ailment.
'In 2008, I was illegally taken by the ATS Mumbai and for 13 days I was held captive. I was tortured. I used to be physically fit, but I am not fit now and the ATS is responsible for that,' she said.
On Tuesday, Thakur was granted bail. She was directed to submit her passport to the National Investigative Agency (NIA) court and appear on the dates mentioned before the trial court.
The blast took place on September 29, 2008, opposite the Shakil Goods Transport Company in Malegaon. It was caused by an explosive device fitted to a motorcycle.
In 2009, the ATS charge sheeted 12 alleged 'Hindu extremists', including Purohit and Thakur for the crime. The ATS charge sheet stated that Thakur 's scooter was used for the blast by prime accused Ram Kalsangra (absconding).
-ANI