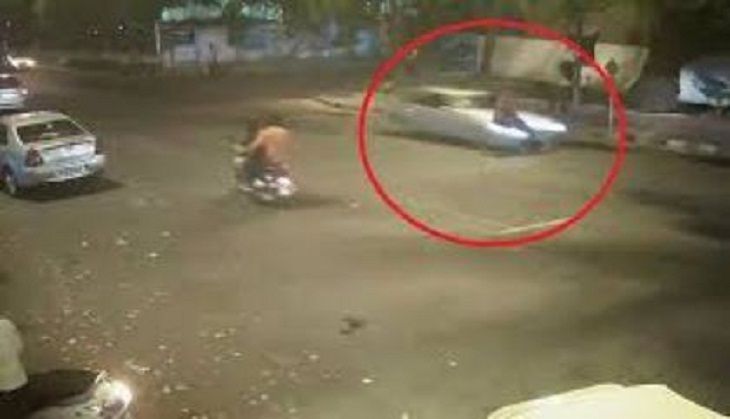 The government plans to amend the Motor Vehicles Act so as to punish the parents of children who drive, after a rising number of fatalities caused by underage drivers. The idea is to charge the parents in case of crashes and accidents, and make the minor do community service.
The amendment will be discussed on 22 April when the road transport ministry holds a meeting of state transport secretaries.
"If a minor is involved, it will be presumed that the parents know and willingly allowed or influenced the child. So, they should be held accountable for allowing the minor to drive," said a road transport ministry source on Wednesday.
At the meeting, the secretaries will discuss the quantum of punishment for parents and the length of community service for minors, according to the Hindustan Times.
"Since road transport is on the concurrent list, states will have to agree," said the source. "If there is unanimity, a decision can be taken at the 29 April meeting of the empowered group of state transport ministers reviewing road safety."
The move to make parents punishable for their underage children's road safety infringements came after Sunday's incident of a Class 12 student in Delhi hitting a 33-year-old marketing consultant with his father's Mercedes.
The boy turned 18 four days after the accident. His father was charged with abetment to culpable homicide not amounting to murder, but was granted bail.
The Juvenile Justice Board rejected the boy's bail as a lesson to parents who allow their underage children to drive, saying that their bad parenting endangers the lives of people.
The existing provisions of the MV act makes it an offence if owner or person in charge of the vehicle allows a minor or a person without a driver's licence to drive. The offence carries a maximum fine of Rs 1,000 and jail for three months or both.
"In case the vehicle is registered in a company or somebody else's name, it is difficult to hold the parents accountable. The law is silent on this aspect," a ministry official said.