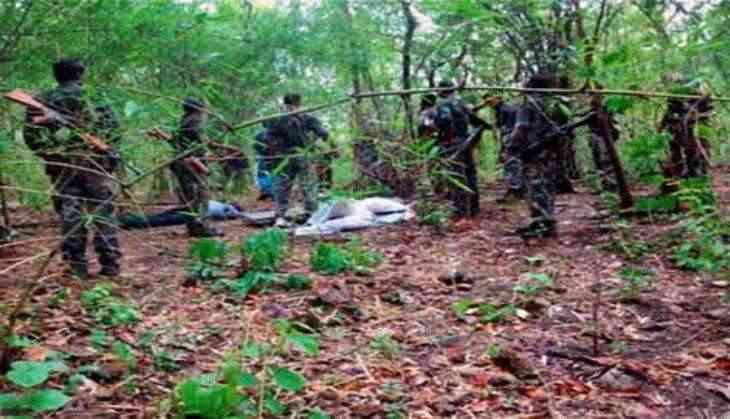 Minister of State in the Prime Minister's Office (PMO) Jitendra Singh on 25 April urged the opposition not to politicise the gruesome attack by the Naxals on the Central Reserve Police Force (CRPF) personnel in Chhattisgarh's Sukma district and assured strict action by the government.
"It is not right to comment on this issue now, especially without knowing any facts. It is not right to comment on judiciary and its decision, they know best and some action will be taken. Home Minister Rajnath Singh has taken 'suo moto' cognizance on this issue. I request the opposition not to add politics in this serious and grave matter," Singh told ANI.
As many as 25 CRPF personnel were killed and six others injured in the encounter with the Naxals in Chhattisgarh's Sukma yesterday.
The attack took place on personnel of the CRPF's 74th Battalion as they were assisting the local population in road building activity in the district.
The Centre, earlier in the day, assured action against the perpetrators of the 'cold-blooded murder' in Sukma.
Union Home Minister Rajnath Singh said that the Centre and state government would work together to ensure that the perpetrators are brought to book.
Singh, who paid homage to the jawans during a wreath laying ceremony in Raipur today along with his deputy Hansraj Ahir and Chief Minister Raman Singh, said this cowardly and unfortunate act exposes desperation and frustration.
"It is a cold blooded murder by the extremists. The Centre and state governments will work together and take action in this regard," Rajnath told a joint press briefing with the Chief Minister here.
Condemning the attack, the Home Minister said that the sacrifice of the jawans would not go in vain.
He further said that the Centre if needed would review and also revise the Left Wing Extremism (LWE) strategy, adding a meeting of officials of various state governments has been called on May 8.
-ANI