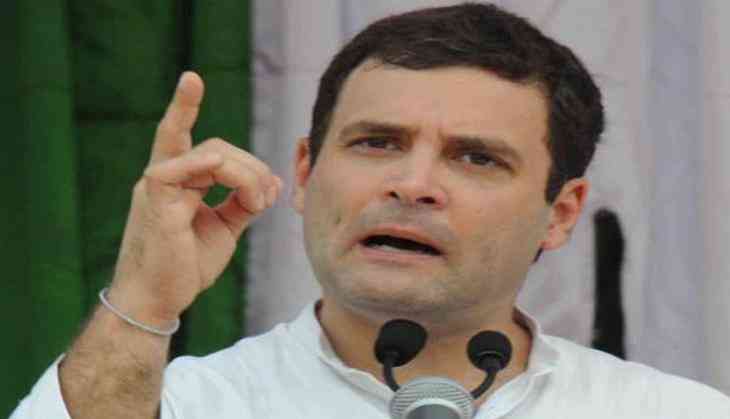 In yet another incident of taking dig at Prime Minister Narendra Modi, Congress vice president Rahul Gandhi on 13 July attacked PM Modi by saying, that the government was on the look out for a "Math Tutor", and the people can apply to the Prime Minister's Office (PMO) for the post after the Reserve Bank of India (RBI) said that it is still counting the demonetized notes deposited in the banks.
Rahul took to his Twitter handle by saying, "GOI looking for a Math tutor. Please apply to PMO ASAP."
GOI looking for a Math tutor. Please apply to PMO ASAP 😊https://t.co/nO9IwUT1pS

— Office of RG (@OfficeOfRG) July 13, 2017
The sardonic remark emanated after RBI Governor Urjit Patel told a parliamentary panel on Wednesday that is could not provide an accurate amount of scrapped notes received by the banks as it was still counting the Rs. 500 and Rs. 1000 currency.
The members of the Parliamentary Standing Committee of Finance raised concerns over unavailability of the amount of currency returned after Patel had promised in January to provide the exact figure before his next appearance.
On January 18, Patel made his first appearance where he sought exemptions twice.
He was accompanied by RBI Deputy Governors S S Mundra, N S Vishwanathan and B P Kanungo.
-With ANI inputs.