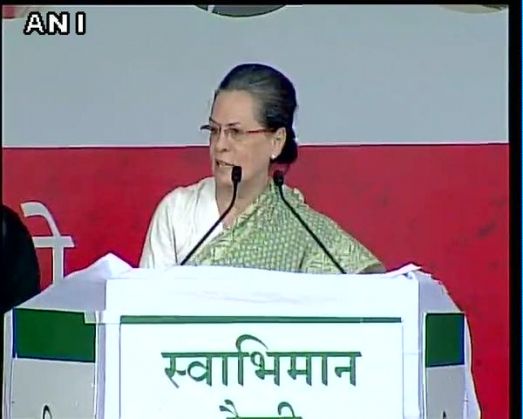 A day before the beginning of the budget session, Congress chief Sonia Gandhi launched a blistering attack against the Narendra Modi-led NDA government for curtailing the "freedom to think and speak".
While addressing the meeting of Congress working committee, Gandhi said that the ruing establishment seems to have lost all sense of balance and appears determined to undermine all democratic norms.
Terming the current situation as "disturbing", she said that the government muzzled the voice of Opposition in the Lok Sabha.
"The foundations of communal harmony are being systematically eroded and social justice is being demeaned by callousness to victims of caste discrimination," she said.
She also slammed the ruling government for rising corruption. "To cover up the failures, the ruling establishment has once again unleashed its divisive agenda by generating a wholly unwarranted debate on patriotism and nationalism."
However, Gandhi cleared that the Congress party wants Parliament to function and legislate. "It is the government's responsibility to ensure that Parliament functions," she added.