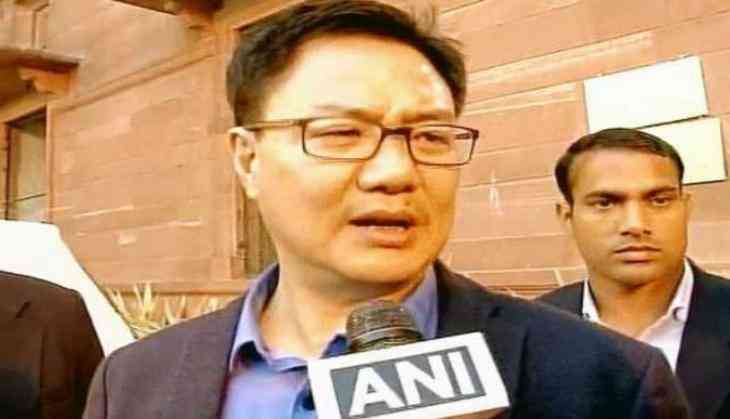 The government has no "accurate data" regarding illegal migrants who have entered India, the Lok Sabha was informed today.
Minister of State for Home Kiren Rijiju also said that any particular community cannot be "branded" for having alleged links with terrorists and terrorism. "We cannot say that," he said during the Question Hour.
He agreed that several illegal migrants have acquired documents to make their stay in the country legal.
Responding to supplementaries, he said since these people have entered the country in a "clandestine and surreptitious manner", "naturally" official figures would be impossible.
The Centre has asked the states to set up special task forces in each of the districts for detection, identification and interception of illegal migrants.
The states also have powers under the 1946 Foreigners Act to deport illegal migrants. Detention centres have also been set up for detaining suspected illegal migrants, pending their deportation.
He said illegal migrants disturbed the demographic profile of certain areas and create problems.
Responding to the issue of Rohingya refugees, he said they have concentrated themselves in Jammu and Kashmir.
When asked by opposition members whether government has set up 'concentration camps' for them, he said no concentration camps have been established by the government but the refugees themselves have concentrated themselves there.
-PTI