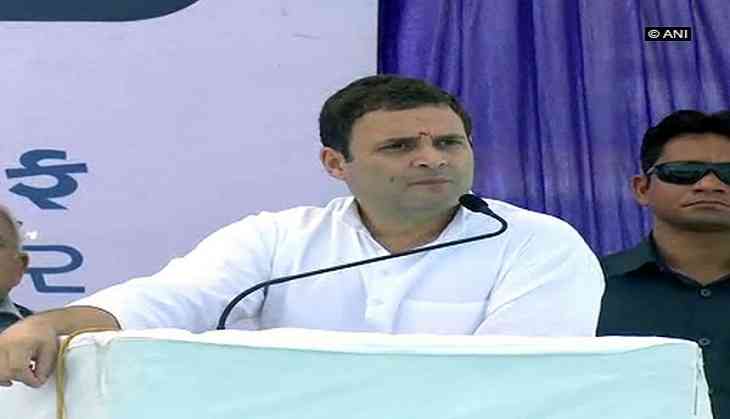 Congress vice president Rahul Gandhi on Wednesday lashed out at the Bharatiya Janata Party (BJP) and the industrialists of Gujarat, saying that the latter are being given privileges, where as the poor farmers are being suppressed in the state, due to the initiatives of the government.
While addressing a gathering here in the poll bound state of Gujarat, Rahul said, Prime Minister Narendra Modi's government sanctioned loan of Rs 33,000 crore for the manufacturing of Tata Nano cars in Gujarat, but not a single one can be seen on the roads.
"They (Government) took the land of the poor and gave it to the Tatas. They would have waived the loan of the farmers in Rs 33,000. In spite of all these things, we are not able to find a single Nano car on roads today. This is Narendra Modi's Gujarat model," he said.
"All the water is supplied to the rich industrialists in the region. Farmers are suffering and are being suppressed in the state," he added.
Further setting up an attack on the ruling party, the Congress vice president said, 90 percent of colleges in Gujarat are in the hands of big industrialists; poor cannot afford because of the high fees.
"If a person wants to get quality education in the state, they have to pay 10-15 lakh; otherwise they don't get education," he said.
He even asked Prime Minister Modi's government to reveal the name of the Swiss account holders, whom they promised to put behind the bars during the 2014 general election campaign.
"They have been in power for the last three years. How many Swiss account holders are in jail? Can anyone tell us the name of even one person who is behind the bars. Vijay Mallya is absconding and enjoying his life in England," he said.
-ANI