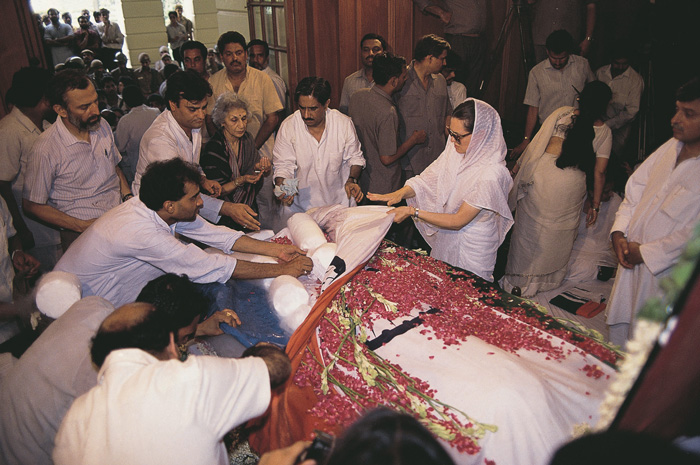 The central government, on 21 July confirmed in the Supreme Court that former Prime Minister Rajiv Gandhi's killers do not deserve any mercy as it was a conspiracy which involved foreign nationals.
What is the government's argument?
"Our former Prime Minister was killed by these people. There was a conspiracy to kill him in which foreign nationals were also involved. What mercy is to be seen or shown? This is to be looked by you (apex court). Their mercy plea was rejected by the President and also by the Governor (of Tamil Nadu). So what mercy is being argued?", Solicitor General Ranjit Kumar told a bench a five-judge Constitution Bench headed by Chief Justice H L Dattu.
Who are the convicts?
Among the seven convicts, V Sriharan alias Murugan, Santhan, Robert Pious and Jaya Kumar were Sri Lankan nationals while female convict Nalini, Ravichandran and Arivu are Indians.
What is the case?
The bench was hearing the maintainability of the Centre's petition opposing Tamil Nadu government's decision to remit the life sentences and set free seven convicts in Rajiv Gandhi assassination case.
The issue of mercy was raised by senior advocates Ram Jethmalani who was appearing for Murugan and traced the history of judicial proceedings. Earlier the court, on the plea of the erstwhile UPA government, had stayed Tamil Nadu's decision to set free all the seven convicts after remitting their sentences. It had framed seven questions to be decided by a Constitution bench on the scope of executives' power of remission.
However, Jethmalani and Tamil Nadu government's senior counsel Rakesh Dwivedi questioned the maintainability of the Centre's petition saying the Article 32 petition cannot be invoked by the Centre as it did not concern any violation of the fundamental rights with which the state is affected.
What did the Court say?
The hearing witnessed a debate during which the court said the Centre has a parental duty to voice the grief of victims of the 1991 assassination in Sriperumbudur.
"The Supreme Court commuted the convicts' death penalty to life. The victims did not complain. But here the state government further tinkers with our judgement. Can CBI through the Centre not move under Article 32 of the Constitution? After all, it's CBI probe which got them death penalty," the bench, also comprising Justices F M I Kalifulla, Pinaki Chandra Ghosh, Abhay Manohar Sapre and U U Lalit observed.