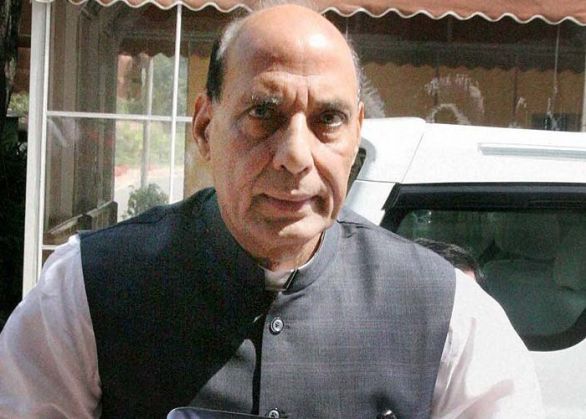 An internal inquiry at the Home Ministry level will be ordered regarding the missing documents in the Ishrat Jahan encounter case, Home Minister Rajnath Singh told the Lok Sabha today.
He presented the government's stand on the issue, amid much sloganeering from the Congress in the lower House. Putting out a strong statement against terrorism, Singh said that there were several discrepancies in the way the UPA government handled the Ishrat Jahan case during its tenure.
He said: "When in 2014 Headley was interrogated, he had said that Ishrat Jahan was an LeT operative. However, details of that interrogation were not shared with the CBI. So there is a need for an internal inquiry into the matter at the Ministry level."
MoS Kiren Rijiju later told ANI: "Home Minister has already announced there will be internal committee within HomeMinistry to look into entire details as some important files are missing."
The row over Ishrat Jahan's alleged fake encounter erupted again after former home secretary GK Pillai revealed that the controversial second affidavit was changed by the then Home Minister P Chidambaram.
The first affidavit in the case had reportedly mentioned Jahan and three others who were killed in the encounter as members of the LeT.
26/11 plotter, David Coleman Headley, deposed before a Mumbai Court and repeated his earlier confession that Mumbra girl Ishrat Jahan, killed in an encounter by Gujarat police for allegedly being on a mission to assassinate the then chief minister Narendra Modi, was a LeT suicide bomber.
Ishrat (19), Javed Shaikh alias Pranesh Pillai, Amjadali Akbarali Rana and Zeeshan Johar were killed in an alleged fake encounter on the outskirts of Ahmedabad on June 15, 2004.
Gujarat police had then claimed that the four, with links to Pakistan-based Lashkar-e-Taiba (LeT), had come to the city to kill the then CM Narendra Modi.
With angency inputs