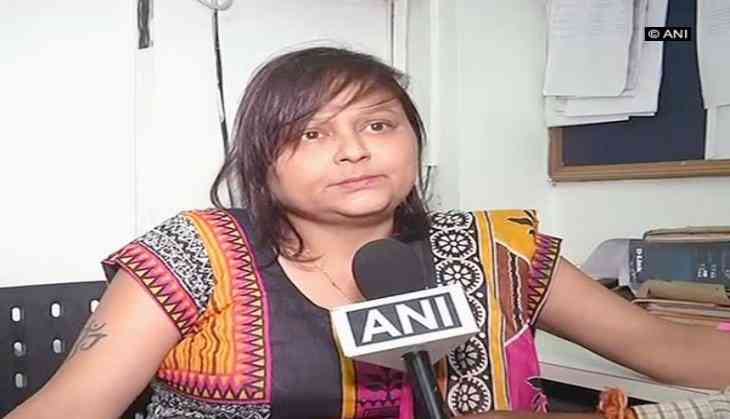 Pushpa Private Limited, one of the oxygen suppliers at Gorakhpur's Baba Raghav Das Medical College (BRD) hospital, denied the allegation that lack of oxygen led to the death of 64 children.
Reasoning themselves, the Human Resource official of the firm Pushpa Walia told ANI on Saturday that BRD has three oxygen suppliers. Hence if one stops supplying, there are others to fulfill the need.
"No one stops supplying oxygen just like that. Moreover, they have three suppliers. So there cannot be scarcity of oxygen. Hence, the death of the kids is not because of lack of oxygen. It is a made-up story, which is absolutely wrong," she said.
Further speaking about why they stopped the oxygen supply, the HR official further said that the hospital's Rs. 68.5 lakh payment is pending and the officials did not pay a heed to their letters and legal notice for the same.
"They have a payment of Rs. 68.5 lakh pending. We have written letter to BRD many a time, but did not get any reply. This is the officials' job. We sent letters to everyone, including Principal Secretary and Director General. I am informing you what's there in my knowledge. Even after sending legal notice, we did not get any answer."
She further said, "We repeatedly communicated about pending payments to concerned authorities but never got a response," adding, "Ours was a night supply in BRD. Our boss and the other officials, who are now in charge of BRD, are in BRD, talking to them."
For the unversed, as many as 64 lives have been lost so far due to alleged disruption in the supply of liquid oxygen in the hospital.
The shortage of oxygen allegedly led to encephalitis, which is a sudden onset inflammation of the brain, following which the children died.
On 11 August, it was reported that as many as 30 children lost their lives due to encephalitis in a span of 48 hours at the hospital.
Gorakhpur DM Rajeev Rautela said that the cause of the deaths at the BRD Hospital was the disruption in the supply of liquid oxygen and further appealed to the suppliers to not cut the supply henceforth.
Following this report, the Uttar Pradesh Government jumped in defence of the medical college, while also assuring that the District Magistrate has ordered a magisterial inquiry into the incident and the report will be out in 24 hours.
Meanwhile, according to data procured from the BRD hospital, in past five days - from August 7 to August 11, a total of 60 deaths have occurred in the hospital.
The procured data also shows the number of oxygen cylinders sent for refilling each day, showing a clear shortage of liquid oxygen in the hospital.
-ANI