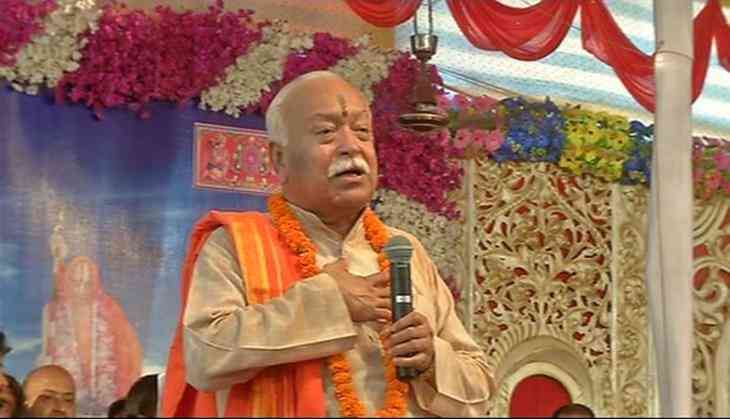 Godmen divided over Bhagwat's 'Hindu' remark
Rashtriya Swayamsevak Sangh (RSS) chief Mohan Bhagwat's statement - Muslims in India are also Hindus - has stirred a controversy, with some saints supporting his remark while others opposing it.
Endorsing Bhagwat's remark, Mahanth Shakun Pandey told ANI, "His statement is laudable. This is bitter truth that every citizen who lives in India is Hindu. Those who call themselves Muslims, I ask them to check their background. They will find that their ancestors are Hindu. All Muslims are Hindu.
However, Mahant Dharmdas Maharaj slammed RSS chief's statement saying that he should refrain from making such statements.
"There is no point in raising this issue. What message he wants to give to Hindus and Muslims. They should make such statement after giving it a thought," he said.
Addressing a public function in Tripura, Bhagwat had said, "The Muslims in India are also Hindus. We have no enmity with anyone. We want welfare of all."
"Hindutva is different from Hinduism and today the disturbed Western world is eagerly waiting with expectations towards India's Hinduism and its philosophy which has its roots deep in 'Sanatan Dharm' and shall revive their society out of the curse. So, to fulfill their expectations Hinduism has become more important today," he said at a public function at Swami Vivekananda Maidan on Sunday.
-ANI