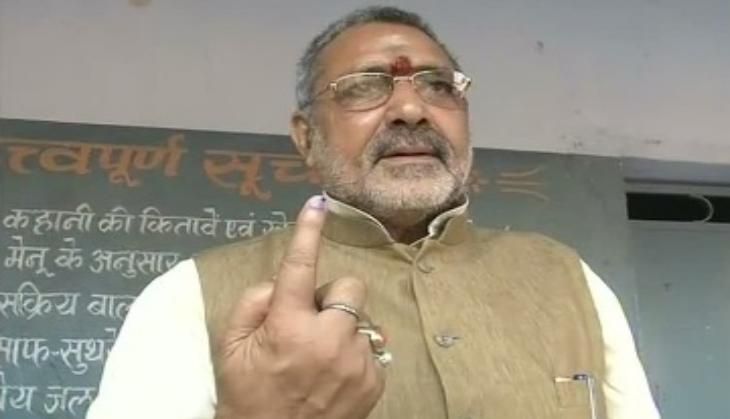 Union minister of state for micro, small and medium enterprises Giriraj Singh has sparked yet another controversy by saying that if India did not change its population policy and enforce a two-child norm for all religions, "daughters will not be safe and might have to be kept under the veil, like in Pakistan".
The BJP leader made the comments while speaking at a cultural yatra in Bagaha, West Champaran, where various Rashtriya Swayamsevak Sangh workers were present in the audience.
The Indian Express quoted Singh as saying, "Hindu ka do beta ho aur Musalmaan ko bhi do hi beta hona chahiye. Hamaari aabadi ghat rahi hai. Bihar mein saat zila aisa hai jahan hamaari jansankhya ghat rahi hai. Jansankhya niyantran ke niyam ko badalna hoga, tabhi hamaari betiyaan surakshit rahengi. Nahi toh hamein bhi Pakistan ki tarah apni betiyon ko parde mein band karna hoga (Hindus should have two sons, Muslims, too, should have two sons. Our population is going down. Bihar has seven such districts where our population has gone down. Population rules have to be changed, only then will our daughters be safe. Otherwise, like Pakistan, we too will have to keep our daughters under the veil."
Singh cited examples of districts of Bihar like Kishanganj and Araria, where the Muslim population has reportedly been on the rise.