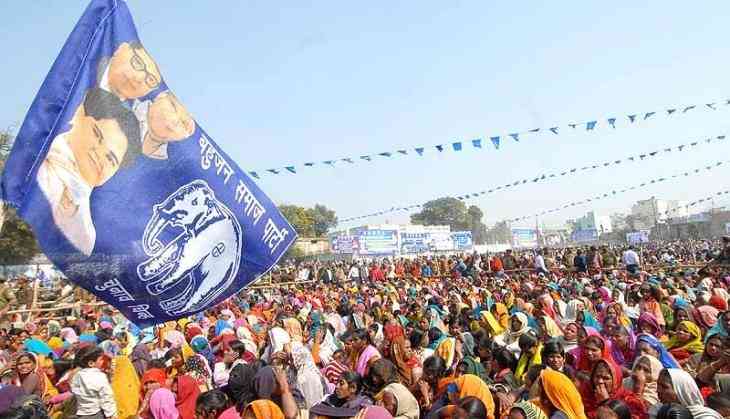 The last and final phase of General Elections 2019 is going to be held on 19th May and Ghosi constituency in Mau district is all set for the votings. Well, just before the few days of votings, there is a hectic situation in Ghosi as the BSP candidate Atul Rai is missing from the constituency. It happened after an FIR registered against him in Varanasi Police station accuses him of sexual assault.
Atul Rai, who is contesting elections from Ghosi seat for BSP in Mau district has been missing from the campaigning for the past fortnight. According to media reports, Atul Rai is absconding ever since FIR filed against him on 1st May by a college student, who alleged that he had sexually assaulted her.
Rai fearing of arrest, went underground and has not been campaigning now. "We are campaigning for him and the people of Ghosi know that he is being framed. We apprehend that he may be arrested if he comes here for campaigning," said a supporter of Rai.
According to the reports, BSP leader Mayawati has asked her cadres to do campaign for Atul Rai and ensure his victory in the constituency. Even the former UP CM, Akhilesh Yadav alongside BSP supremo Mayawati came to for a rally in Ghosi area only and urged people to vote for SP-BSP alliance candidate.
While on the other hand, Atul Rai's lawyers has moved to Supreme Court on Tuesday seeking to stay on his arrest till 23rd May, when the results of the General elections will be out. A vacation bench will be hearing the petition on Friday. The BSP leader's lawyer has claimed that it is a politically motivated move to harm BSP Candidate image.
Also Read - Terrorists Hatched Plot to Bomb Matoshree in 1989, Bal Thackeray was told: Narayan Rane