In the midst of rallies for the 2019 Lok Sabha election, CM Yogi Adityanath has courted controversy when he referred the Indian Army as 'Modi ji ki Sena' and the Opposition has slammed the remark.
While UP CM Yogi Adityanath was addressing a rally in Ghaziabad on Sunday, he took a jibe at the grand old party by referring them as 'Congress ke log.'
CM Yogi, at the rally said, "Congress people used to serve terrorists biryani and Modi-ji's Sena (Prime Minister Narendra Modi's army) gives them only golis and golas (bullets and bombs). That's the difference. Congress people use "ji" for terrorists like Masood Azhar but under the leadership of PM Modi, the BJP government is breaking the backs of terrorists by striking their camps."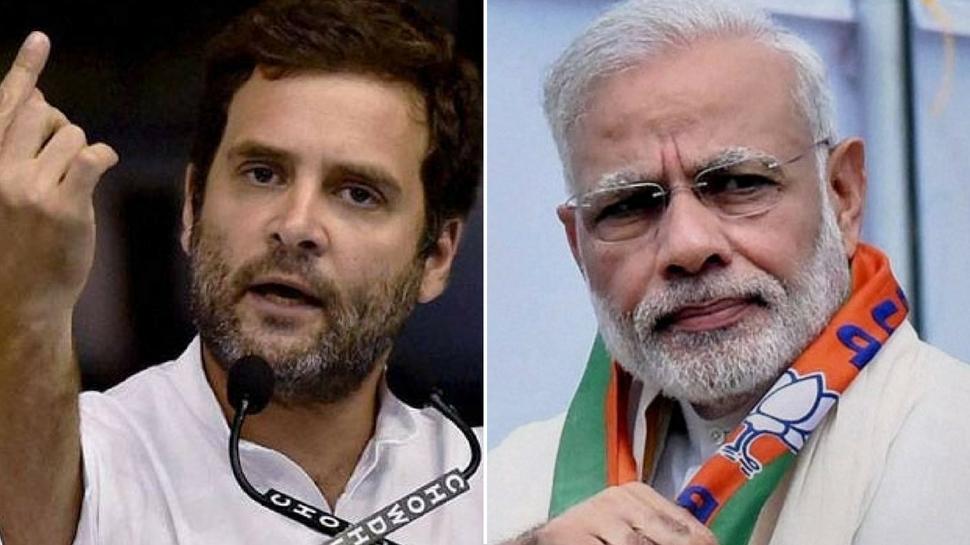 Rahul Gandhi and PM Narendra Modi
Praising PM Modi and his leadership, CM Yogi had further added, "What was namumkin (impossible) for the Congress is mumkin (possible) for PM Modi. Because when Modi is there, the impossible becomes possible.
But, the comment has brought much ire for the BJP and CM Yogi Adityanath in the case and the Opposition has tanked it up by connecting it with the disrespect of the Indian Army.
A Congress leader tweeted saying, "This is an insult to our armed forces. They are India's Armed Forces not the private army of Prachaar Mantri. Adityanath must apologise."
Further, upping the ante against the BJP, West Bengal CM and boss of Trinamool Congress, Mamata Banerjee has called the incident "shocking".
Mamata said, "It is shocking to hear the UP CM saying that the Indian Army is the 'Modi Sena'. Such blatant personalization and usurping of our beloved Indian army is an insult and a humiliation."
Also read: Rahul Gandhi enjoys electability in both North & South India, has more strength than PM Modi: Shashi