Somi Das
| Updated on: 14 February 2017, 5:58 IST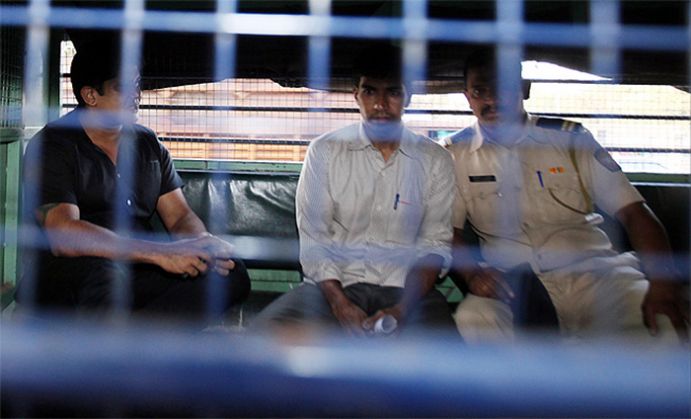 Contradicting reports that the Bombay High Court has commuted the death sentence of German Bakery Blast convict Himayat Baig to a life term, his lawyer Mehmood Paracha said that all terrorism-related charges against him have been dropped.
Speaking to Catch, he said: "All charges of terrorism, all charges of murder and attempt to murder and all charges of using explosives for commission of a terrorist act have been dropped. Possession of explosives and forgery of documents have been upheld. There were 11 charges, of which 9 have been dropped and two upheld. We will appeal further and the state might further appeal."
He said it was a big setback for the Mumbai Police and that their claims about Baig being a conduit between the terror outfit Lashkar eTaiba and Indian Mujahideen "have gone for a toss". "Former Mumbai Police Commissioner and Anti Terrorism Squad (ATS) Chief Rakesh Maria's claim that he was the mastermind of the German Bakery blast has fallen flat," said Paracha.
The court on Thursday awarded life terms to Baig on two counts - Section 5 (b) of the Explosive Substance Act and Section 474 of the Indian Penal Code. The two provisions refer to possession of explosive substance and forged documents, respectively, reported the Indian Express.
According to the police, Baig was a member of the terrorist outfit, Indian Mujahideen. He was arrested on September 2010 for his involvement in the blast that rocked German Bakery, a popular eatery in Pune's Koregaon Park area. According to the Maharashtra ATS, Baig had accompanied IM-founder Yasin Bhatkal to the blast site.
Baig was awarded the death penalty by a sessions court for "masterminding" the explosion on 13 February, 2010, which killed 17 persons and injured 58 others, including some foreign nationals. Back then, Baig had claimed he wasn't given an opportunity to present his case in the trial court and that he couldn't hire an experienced lawyer.
Last year, the Bombay High Court had directed the Maharashtra government to transfer Baig from Yerwada jail to Nagpur Central jail, due to a threat to his life.