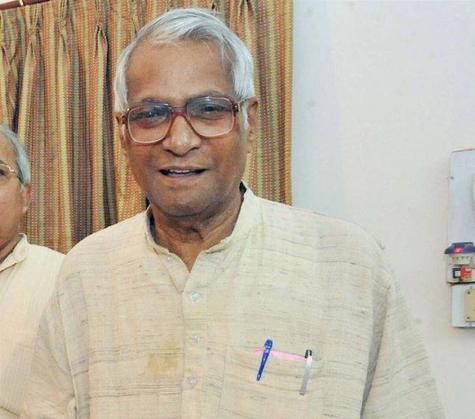 Veteran socialist leader and Rajya Sabha member from Bihar, George Fernandes has been taken off the VVIP security list by the Bihar government.
On 26 April, the home department confirmed that the Z-category coverage which entailed security cover by the Delhi police or the ITBP or CRPF personnel will not be provided to Fernandes.
A decision to this effect was taken on the recommendation of the state security committee recently.
The ailing socialist leader has been a former Union Minister and ex-president of JD(U).
In addition to Fernandes, suspended JD(U) Rajya Sabha member Anil Sahni, embroiled in the LTC scam case, has also lost his place in the list of VVIPs who are provided security.
The security of Narendra Singh, friend-turned foe of the state chief minister, has been downgraded from Z-category to Y-category, the notification said.
Former chief of the state Human Rights Commission SN Jha and former head of Kosi Bandh Katan Manch Rajesh Walia have also been taken off the list of persons provided security coverage, the notification added.
--With PTI inputs