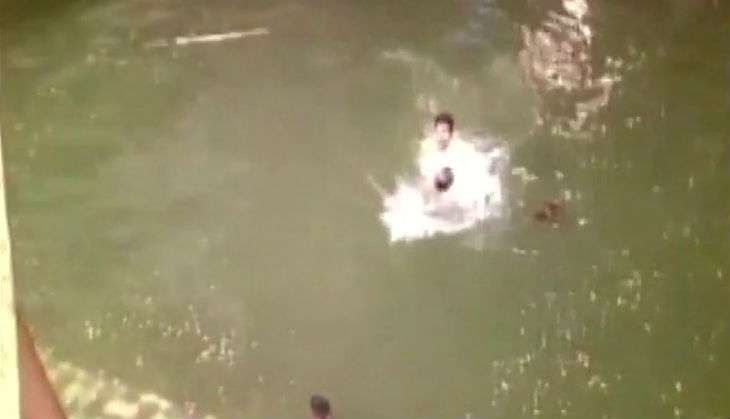 On 6 September, a clash broke out between the police and a Ganesh Mandal volunteer during ganesh visarjan (Ganesha idol immersion ) in Thane, Mumbai.
Reportedly, a video has been doing the rounds on social media showing a volunteer assaulting a police official. In the video, it can be seen that the attackers holds policeman, Nitin Dogade's head under water in an immersion pond.
The police have registered a case of attempted murder but no one has been arrested yet.
As seen in the video, the policeman somehow managed to come out of the pond only to be assaulted by three other volunteers.
According to an NDTV report, Dogade used his baton on the volunteers after which he was pushed in the pond and got thrashed by one of them.
Attacks on police men has been on the rise in Mumbai. Just a week ago, a traffic policeman, Vilas Shinde, was beaten to death in the city. The report added that seven cases of attack on police officials have been reported in two weeks.