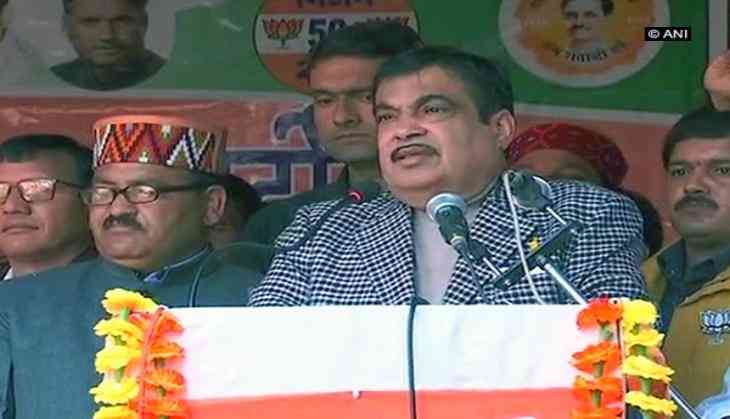 Union Minister Nitin Gadkari on Thursday said that he wants every vehicle in India to run on green fuel.
Addressing a rally here after laying the foundation stone of water terminal worth Rs 175 crore, he said that it his dream that all vehicles should run on environment-friendly fuels like on Ethanol, electric, methanol, and CNG.
"In my constituency, Nagpur, 200 taxies run on electric and there are 20 charging stations. We produce ethanol from molasses and 55 air-conditioned buses run on locally manufactured ethanol. If ethanol-powered vehicles are promoted then not only the farmers would be benefitted but it will also reduce pollution", Gadkari said.
The Minister for Road Transport and Highways, Shipping and Water Resources, River Development and Ganga Rejuvenation also said the water terminal will change the economy of Ghazipur.
"The capacity of this terminal would be 12 lakh metric tonne. You cannot even imagine what would be the importance of this terminal in your life. The transportation through water is very cheap. We have also decided that instead of diesel, the barge will be powered with Methanol or Liquid Natural Gas. It will be less polluted", Gadkari said.
He added, "The goods from Ghazipur will not only be transported to Haldia port but up to Myanmar. When it happens then Ghazipur's economy will grow and lots of employment will be generated".
He also announced that before Kumbh Fair in 2019, a river port will be developed on River Ganga so that people can travel through ferryboats between Varanasi and Allahabad.
Earlier addressing a rally in Maharajganj, Gadkari also said, "In places like Brazil you can fill your fuel tank with 100 percent Diesel or 100 percent Ethanol, you have both the options. If this happens in UttarPradesh its economy will change. I have this dream that all vehicles run here on Ethanol".
He also remembered former Prime Minister Atal Bihari Vajpayee while talking about the Pradhan Mantri Gram Sadak Yojana.
"I am happy that out of six Lakh villages in India, one Lakh villages were connected through road under Pradhan Mantri Gram Sadak Yojana. The person who made this possible was Atal Bihari Vajpayee", Gadkari continued.
He said when he had become the Road Transport Minister then 2-kilometre roads were constructed per day in the country but it has now come up to 28 kilometres per day and by the end of next year it would touch 40 kilometres per day.
--ANI