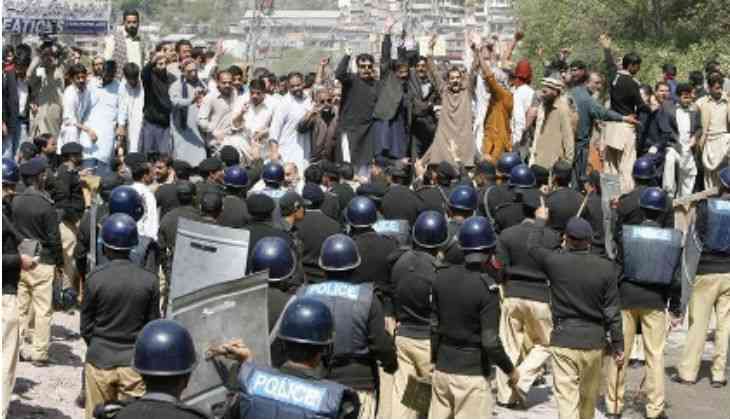 Fresh protests by Kashmiri Youth in Muzaffarabad city and other parts of Pakistan-occupied Kashmir (PoK) are taking place against the Pakistan Army and spy agency, the Inter-Services Intelligence (ISI).
On Monday, a well-attended rally was organised by the Jammu Kashmir National Students Federation (JKNSF) in Muzaffarabad city to condemn the Pakistan Army's brutal acts, including enforced disappearances and torture of political activists and students.
The protesters shouted slogans like 'yeh jo deshatgardi hai, uske piche vardi hai' (Army is behind the terror activities). They also raised slogans against Pakistan Army chief General Qamar Javed Bajwa.
Recently, police lathi-charged and used tear gas shells against the students in Muzaffarabad city. This this was also an issue which was condemned during the protest march.
A part of erstwhile princely state of Jammu and Kashmir, PoK and Gilgit Baltistan remain in Pakistani occupation since 1947 and since then, the people here claim they are facing severe problems.
Unemployment, poverty, and lack of infrastructure remain a major concern for the people in these areas and whenever the indigenous people demand their rights, Pakistani security forces act brutally against them, they say.
-ANI