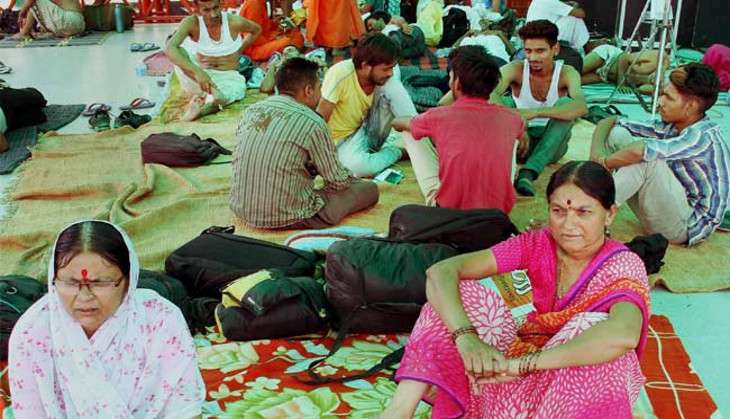 In Jammu and Kashmir, the fresh batch of 1,736 pilgrims who left Jammu base camps for Nunwan and Baltal on 18 July, has not been allowed to enter Kashmir Valley yet.
Media reports suggest that in the wake of the prevailing security situation in the Valley, the batch of pilgrims has been stopped near Shaitani Nallah area of Banihal in Ramban on Jammu Srinagar National Highway.
The pilgrims will be allowed to go ahead only after the authorities are assured of their security in the Valley.
No fresh batch of pilgrims has been allowed for the yatra from Jammu on 19 July.
"The decision to allow the pilgrims to proceed to the Valley will be taken after reviewing the situation later in the day," a senior police officer told news agency IANS.
According to media reports, many Yatris are stationed at safe places on the Jammu-Srinagar National Highway and are being provided with langar (lunch and dinner) facilities.
-With ANI inputs