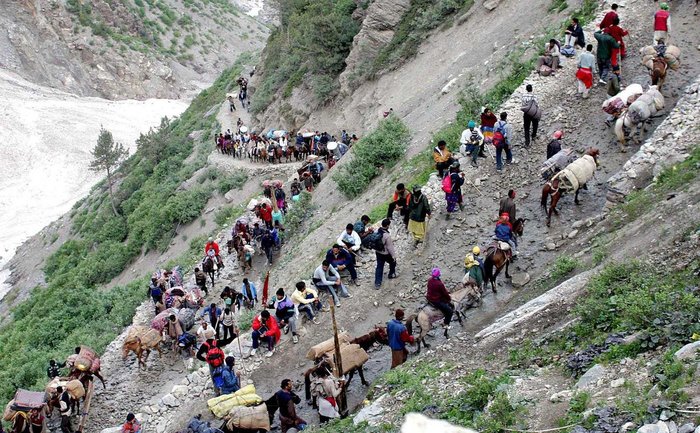 Amarnath Yatra was temporarily suspended after a series of cloudbursts struck Baltal and Pahalgam routes of the pilgrimage. Four people lost their lives in the incident including two children.
The two children have been identified has 15 year old Iqra Majid and 10 year old Momin Ahmad Baba.
Both the children are residents of Kullan village in Ganderbal district. A cloudburst took place in the Kullan area on evening of 16 July.
Two persons, 32 year old Rukhsana and her four year old son Aquib Baba are still missing. Another body which was rescued from river Sindh has not been identified yet.
More heavy rains are expected to lash the valley in next 24 hours.