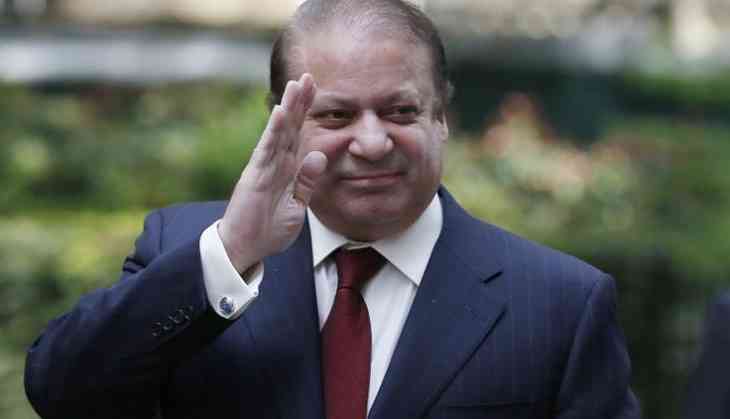 Former Pakistan prime minister Nawaz Sharif, who is currently lodged in Rawalpindi's Adiala jail for a corruption case, has said that the mandate of the people of the country has been snatched.
Sharif, whose comments came during a meeting with Pakistan Muslim League-Nawaz (PML-N) leaders at Rawalpindi's Adiala jail, played down the results of the recently-concluded general elections saying that his party rejected it.
Criticising Pakistan Tehreek-e-Insaf (PTI) who are enjoying a dominant lead in the Pakistan general elections, Sharif added that PTI party chief Imran Khan was "handed victory on a platter."
The three-time former prime minister stated that he believes in his stance of 'respecting the vote' and standing for reinstatement of civil supremacy.
Expressing shock over the loss of political heavyweights from their constituencies such as his successor Shahid Khaqan Abbasi, Sharif underscored that there were some seats where the PML-N could never lose.
On July 6, Nawaz and Maryam were convicted in connection to the Avenfield reference case by the Accountability Court. While Nawaz was given ten years of imprisonment and fined eight million pounds, Maryam was awarded eight years in jail and fined two million pounds.
Meanwhile, PML-N president Shehbaz Sharif's son, Hamza Shahbaz expressed confidence on forming a government in Punjab province.
Former interior minister Chaudhary Nisar, who was contesting the elections on an independent ticket, lost from both NA-59 and NA-60 constituencies in Punjab province for the first time since 1985.
Nisar, who also contested from Punjab's two provincial seats (PP-10 and PP-12), won only the PP-10 seat. Recently, Nisar parted ways with PML-N after several differences cropped up.
Pakistan went to polls on Wednesday and the counting of votes began soon thereafter in the evening.
The ECP has released results of 268 out of 270 National Assembly (NA) constituencies. As per the ECP's preliminary results, PTI has won 117 seats, followed by Pakistan Muslim League-Nawaz (PML-N) and Pakistan People's Party (PPP), who are in the second (64 seats) and third positions (43 seats) respectively, The Dawn reported.
Various political parties and journalists have alleged the elections to be rigged in favour of Imran Khan.
(ANI)