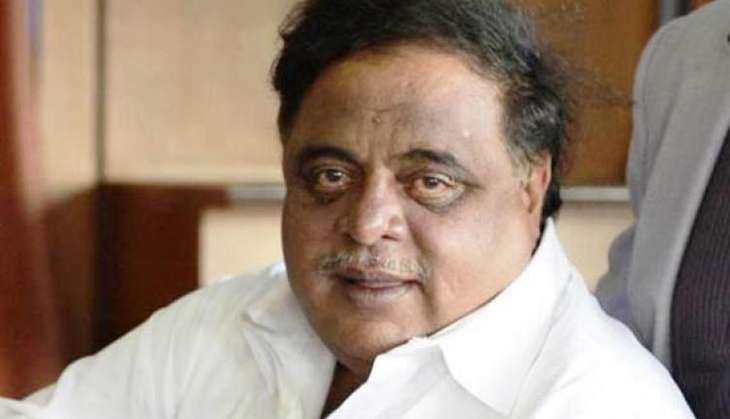 Actor and former Housing Minister MH Ambareesh has sent his resignation letter from MLA's post to the Deputy Speaker's office after being dropped from the Cabinet, on Monday. However, the Deputy Speaker, Shivashankara Reddy, currently officiating as Speaker has rejected his resignation on the grounds that the MLA failed to personally handover the letter as per norms.
Ambareesh had sent his resignation letter through an aide on Monday noon.Though some rationalists and social activists have welcomed the move, Ambareesh's supporters criticised Chief Minister Siddaramaiah for dropping him from the Cabinet.
According to The Hindu, members of Janapara Kriya Vedike and some other organisations have thanked the Chief Minister for removing Ambareesh from the Cabinet. They staged a demonstration near the Karnataka State Road Transport Corporation (KSRTC) bus stand on the Bengaluru-Mysuru highway here and distributed sweets to the general public.
The Vedike, in a press release issued on Monday said that Ambareesh had failed to safeguard the interests of farmers and the common man during his three-year tenure as Minister.
Though a good number of farmers had committed suicide due to severe drought, he [Ambareesh] had failed to respond like a "responsible elected representative" to revive the Mysugar Mill and to other issues pertaining to drought, the Vedike release added.