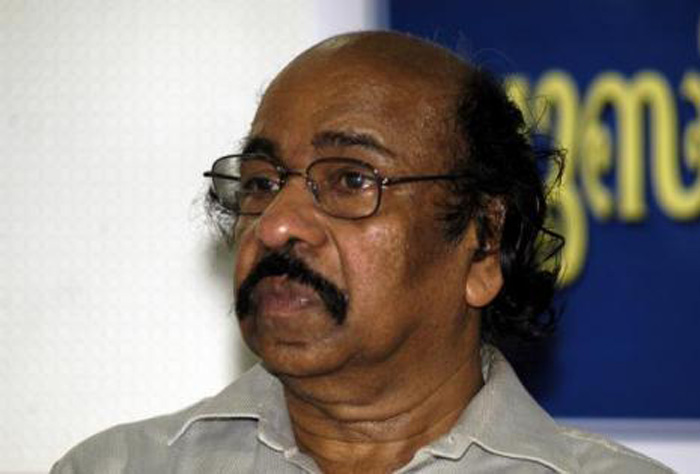 Writer Uday Prakash seems to have set off a domino effect by returning his Sahitya Akademi award on September 5 in protest of the murder of MM Kalburgi, a fellow Akademi award winner. Many literature bigwigs have thrown their weight behind Prakash and have given up their Akademi awards in protest of a rise in intolerance in the country.
The latest to join the ranks of the protesting writers include poet K Satchidanandan and writer Sarah Joseph. Their decision came a day after writer Shashi Deshpande resigned from the General Council of Sahitya Akademi.
Satchidanandan on Saturday announced his decision to give up his Akademi membership and resigned from the posts he holds in the Akademi General Council and its Executive Board.
In a statement, the poet and noted critic expressed his disappointment with the Akademi for failing to "uphold the freedom of expression guaranteed by the Constitution of India".He also bemoaned the organisation's inadequate response to the killings of independent thinkers across the country.Feminist writer Sarah Joseph, who won the prestigious award for her novel Aalahayude Penmakkal, has decided to return her award along with the Rs. 50,000 prize money that she received in 2003.
"The tide of intolerance has risen to such a level that individuals do not have the freedom to eat what they like or to love a person of their choice," Joseph said.
Short story writer PK Parakkadavu, member of the Sahithya Akademi general council, has resigned from his membership, while Subhash Chandran, the winner of last year's Sahithya Akademi award has said that he was considering giving up the award.
Eleven winners have returned their accolades so far. These include
Uday Prakash (Sahitya Akademi award)
Nanyatara Sahgal (Sahitya Akademi award)
Ashok Vajpeyi (Sahitya Akademi award)
Rahman Abbas (Sahitya Akademi award)
Veeranna Madiwalar (Aralu Sahitya award)
T. Satish Javare Gowda (Aralu Sahitya award)
Sangamesh Menasinakai (Aralu Sahitya award)
Hanumanth Haligeri (Aralu Sahitya award)
Shridevi V Aloor (Aralu Sahitya award)
Chidanand Sali (Aralu Sahitya award)
Sarah Joseph (Sahitya Akademi award)