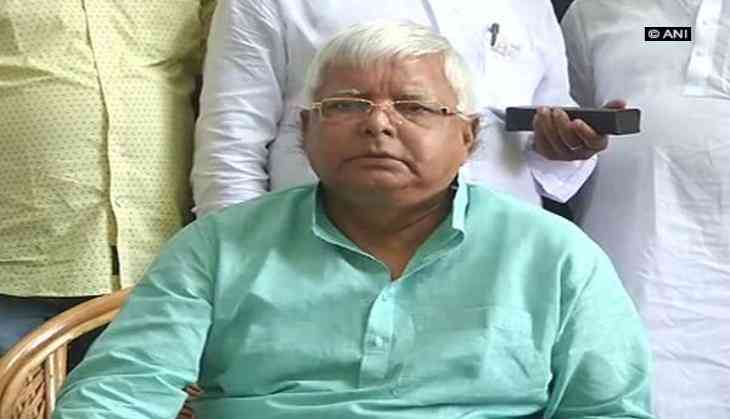 Special Ranchi Central Bureau of Investigation (CBI) court judge Shivpal Singh on 4 January observed he got phone calls from Lalu Prasad Yadav's men, in connection with his conviction in the fodder scam case.
In the rebuttal that ensued during the hearing in the court today, the judge also accused Lalu's family members - his sons, Tej Pratap and Tejashwi - of mouthing casteist statements like 'if Yadav was a Mishra, it wouldn't be so difficult for him.'
The judge added, "Laluji, we are getting a lot of references and calls for you, but I told your men that I will take the decision the way I want to, following the law."
The judge also looked disturbed with the presence of too many people inside the courtroom and said the lawyers, who were not associated with the scam, should leave the courtroom.
This did not go well with the lawyers who then asked the judge to send the media personnel out. The scenario, according to an eye-witness, got chaotic.
The judge then asked the lawyers to put forth their points, but leave the courtroom; so the case can be proceeded.
During the proceedings, the court also said that Bihar Vigilance Director General, Janata Dal (United) leader Jagdish Sharma and former Bihar Director General of Police DP Ojha were the main masterminds in the scam.
The case was then deferred for tomorrow when the court will pronounce the quantum of sentence against the RJD chief in connection with the case.
The RJD chief, along with 14 others, was found guilty by the court, while seven accused, including former Bihar Chief Minister Jagannath Mishra, were acquitted, on 23 December.
Lalu has been convicted in one of the cases of the fodder scam, wherein Rs 900 crore from the Bihar exchequer was siphoned off under the pretext of purchasing fodder for livestock, during the '80s and '90s.
-ANI