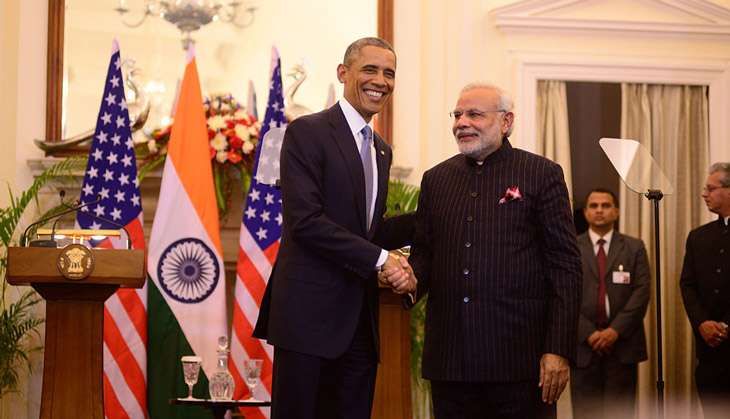 Prime Minister Narendra Modi's 7-8 June trip to the United States during his five-nation tour will be his fourth visit to Washington in two years.
PM Modi visited the US for the first time after he assumed office in September 2014 for a UN session. The second was a state visit in September 2015 - which included a meeting with Barack Obama at the White House.
The third time, PM Modi visited Washington to attend the Nuclear Security Summit in April 2016.
During his visit, PM Modi will hold summit-level bilateral meetings with US President Barack Obama. This will mark the seventh visit between the two heads of state.
PM Modi will also address a joint session of the US Congress and meet the heads of several think tanks of US.
Republican Paul Ryan - the Speaker of the US House of Representative - invited PM Modi to address the Congress. This is an important bipartisan outreach aimed at maintaining a continuity in Indo-US relations.
Congressional members on both sides of the aisle see India as a balancing player in China's rise. India thus plays an important role in the campaign to secure a peaceful, democratic Asia with free and open seaways. According to House Speaker Paul Ryan, the Indo-US relationship is a "a pillar of stability in an important region of the world."
Both nations will sign an agreement on terrorism and a logistics agreement that will allow US warships make functional stops at Indian ports. India will also become one of the exclusive club of 30 countries that can access the database.
PM Modi will be the sixth Indian prime minister to address the US Congress. Jawaharlal Nehru had addressed the House of Representatives in 1949, followed by Rajiv Gandhi in 1985, Narasimha Rao in 1994, Atal Bihari Vajpayee in 2000 and Manmohan Singh in 2005.