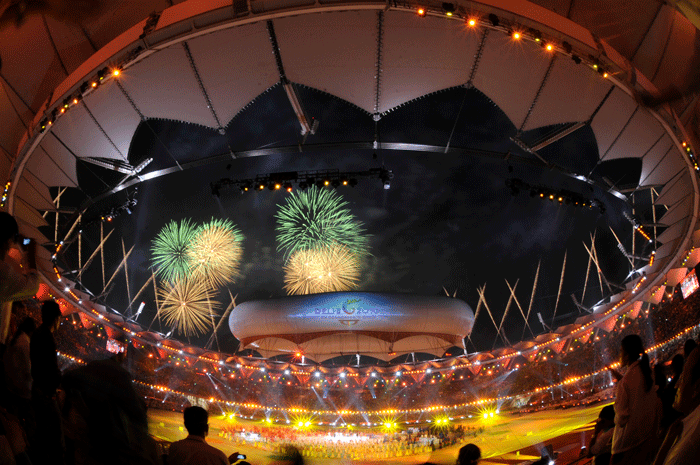 In the first conviction in the Commonwealth scam case, a Delhi Court sentenced five of the accused to a four-year imprisonment, for causing a loss of Rs 1.4 crore to the exchequer. This was done while awarding the contract for streetlights during the 2010 sporting event in the national capital.
Out of the six convicts, four are Municipal Corporation of Delhi (MCD) officials.The court has convicted MCD Superintendent Engineer D K Sugan, Executive Engineer O P Mahla, Accountant Raju V and the civic body's tender clerk Gurcharan Singh.
Private firm Sweska Powertech Engineering's Managing Director T P Singh and Director J P Singh have also been found guilty since they were illegally favoured, while awarding contracts for street lights during the games.