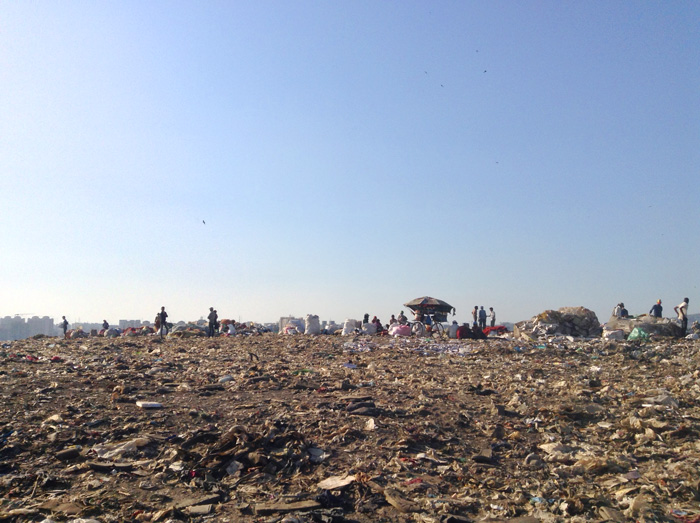 For the third time since January, a major fire broke out at Mumbai's Deonar dumping ground on Sunday. This came after a small fire was reported on Saturday evening.
The fire is still raging and has spread, despite the best efforts of the fire brigade because of the winds from west to east. Ten fire engines and eight water tankers are being used to control the fire, according to the Hindustan Times.
The Brihanmumbai Municipl Corporation (BMC) said that this fire could be a worse disaster than the one in January because the garbage is burning at several places due to the velocity of the wind.
The smoke is badly affecting residents close to the dumping ground. According to Navi Mumbai resident Vinod Punshi, the smoke had spread to Vashi and Belapur. "When we went out for evening walk, there was hardly any visibility," he said. "There is an irritation in the eyes. We are forced to keep our windows shut."
Assistant municipal commissioner Kiran Dighavakar said: "Fire is erupting from different locations. We have increased the number of water tankers and to provide a speedy supply of water, filling stations at Deonar abattoir and RCF have been opened."